Interest charged by the society

Alex Abraham
(Querist) 19 September 2021 This query is : Resolved

My society had made some billing error in my monthly maintenance bill and based on this I was given be wrong credit; and my monthly charges got reduced based on this error. I paid the bill as per this new amount mentioned or demanded. In the next month the society noticed the billing error and this corrected this by adding the wrong credit amount given to the current months bill this was accepted. But along with differential amount they charged me interest at 21% for wrong credit given to me. Please advice if this is acceptable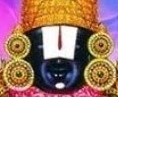 kavksatyanarayana
(Expert) 19 September 2021

The rules and regulations of the bylaw of the society shall be verified to form an opinion. If it is mentioned in the bylaws like charging interest, you have to pay. otherwise, you may complain it to the Dy.Registrar of Cooperative Housing Societies of your district/RERA.

Advocate Bhartesh goyal
(Expert) 20 September 2021

It's not your mistake.Society can not charge interest.Legally one can not take advantages of his own wrong.Complaint to Depty Registrar Co-Operative societies. SHIRISH PAWAR, 7738990900
(Expert) 20 September 2021

Hello,

As per query it is certainly not your mistake. So you are not liable to pay interest. Discuss issue with manging committe and get the waiver of interest amount. If they dont waive you can approach co. operative registrar and file complaint.

P. Venu
(Expert) 20 September 2021

Yes, no one can take advantage of their mistakes.
---