Insurance claim

TRIBHUVAN PUROHIT
(Querist) 24 December 2011 This query is : Resolved

Sir,
I have filed one claim with Insurance co. of a widow whose husband died on 02/11/2011.

The Insurance co. rejected claim citing on only one reason that documents must be submitted within 7 days but in our country the religious formalities have to be done which takes time, the old lady however managed to submit the documents with all relevant reports etc. on 14/11/2011.

There is a clause of waiver also wherein for special circumstances the things are to be considered for settling of claim.

But the Insurance co. had marked in the letter as Non - Tenable.

What to do?

Please reply.

Thanking you,
TRIBHUVAN PUROHIT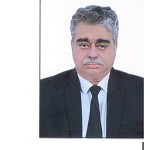 Sudhir Kumar, Advocate
(Expert) 24 December 2011

such condition can be called unfair trade practice in Indian context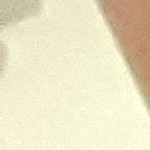 M.Sheik Mohammed Ali
(Expert) 24 December 2011

you can file writ at high court, surely you will succeed your case.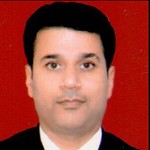 Shailesh Kr. Shah
(Expert) 24 December 2011

appeal to insurance ombudsman.

Deepak Nair
(Expert) 24 December 2011

Dear Mr.Purohit,
A delay of 5 days in filing the claim cannot be considered as a ground for rejection of claim. This is an illegitimate act on behalf of the Insurance company. Every delayed claim is admissible if the reason for the delay is justifiable in the eyes of law. And, the claim can be rejected if the delay is inordinate and unjustifiable.
You can take the following steps against this:-
1. Visit the insurance office personally and speak to the concerned person.
2. If that doesn't work, then send a notice to pay the amount within 7 days / 15 days of receipt of notice.
3. if they fail to grant the claim, file a consumer complaint for deficiency in service and unfair trade practice.

Nowadays, the consumer laws are more strict and the proceedings in consumer courts are also speedy.

I am quite sure that your case is quite strong and you will definitely succeed.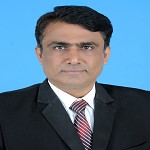 Sankaranarayanan
(Expert) 24 December 2011

you can approach the ombudsman. what mr shah suggested

Pradeep Rohra
(Expert) 24 December 2011

In my view you have to file a Consumer Complain against Insurance Company for deficiency of service and also for mental agony. You will get speedy justice.

Advocate. Arunagiri
(Expert) 24 December 2011

You can approach the Insurance ombudsman or the Consumer forum.

V R SHROFF
(Expert) 24 December 2011

Deepak Nair advised step by step, and worth following it.
You will succeed.

Shonee Kapoor
(Expert) 24 December 2011

First approach Ombudsman and then file a WRIT if no solution is found in that.

Regards,

Shonee Kapoor
harassed.by.498a@gmail.com

prabhakar singh
(Expert) 25 December 2011

If it is Lic then file a writ directly but in case some one else is the insurer follow Mr.Deepak Nair.

Guest (Expert) 26 December 2011

I endorse the views of Mr. Deepak Nair.

Deepak Nair
(Expert) 26 December 2011

Dear Sirs,
Thanks for endorsing my views.

RAJU O.F.,
(Expert) 30 December 2011

Please approach a lawyer conversant with insurance laws and handling cases against insurance company.
---
You need to be the querist or approved LAWyersclub expert to take part in this query .