inquiry re trademark agent

Querist : Anonymous (Querist) 04 February 2010 This query is : Resolved

i am a law graduate; practised in kerala for two years in 80s and then took up a job in a law firm overseas; now i would like to be a trademark agent in bangalore; do i need to register as a trademark agent? kindly advise.

A V Vishal
(Expert) 04 February 2010

There are two ways to become an India Trademark Attorney. One being eligible by professional qualification to practice before the Trade Mark Registry of India or pasing the qualifying examination conducted for becoming a Trade Mark Agent. The Trademarks Registry conduct an examination to admit persons to become Trademark Agents entitled to practice before the Trademarks Registry. The qualification for becoming a Trademark Agent is prescribed in the Trademarks Act 1999 and the Trademark Rules 2002. In addition Advocates who are enrolled under the Advocates Act and Company Secretaries who have passed the examination conducted by the Institute of Company Secretaries of India and are licensed to practice as Company Secretary are entitled to represent their clients before the Trademarks Registry without the need for appearing in the Trademark Agent examination.

S. 145 of the Trade Marks Act 1999 provides as to who can act as a Trademark Agent and is extracted below.
S. 145. Agents .- Where, by or under this Act, any act, other than the making of an affidavit, is required to be done before the Registrar by any person, the act may, subject to the rules made in this behalf, be done instead of by that person himself, by a person duly authorized in the prescribed manner, who is -

a legal practitioner, or


a person registered in the prescribed manner as a trade marks agent, or


a person in the sole and regular employment of the principal.
The authorization of an agent for the purpose of section 145 is to be executed in form TM-48. When there is a proper authorization, service of any document relating to the proceeding upon the agent is deemed to be service upon the applicant for trademark. The duly authorized agent is entitled to perform any act required to be done before the Registrar on behalf of his client, except the making of an affidavit. Thus it has been held that an agent of India Trademark Attorney is entitled to enter into a compromise, acting in a bona fide manner, unless there are express directions to the contrary.

REGISTRATION OF TRADE MARKS AGENTS
148. Register of trade marks agents.- The Registrar of trade marks shall maintain a register of trade marks agents wherein shall be entered the name, address of the place of residence, address of the principal place of business, the nationality, qualifications and date of registration of every registered trade marks agent.

149. Registration of existing registered trade marks agents, code of conduct etc.- (1) Notwithstanding anything in rule 150, every person whose name has been entered in the register of trade marks agents maintained under the old law shall be deemed to be registered as a trade marks agent under these rules.

(2) The Registrar may publish in the Journal a code of conduct for registered trade marks agent authorising them to act as such.

150. Qualification for registration .- Subject to the provisions of rule 151, a person shall be qualified to be registered as a trade marks agent if he-

is a citizen of India;


is not less than 21 years of age;


has passed the examination prescribed in rule 154 or is an Advocate within the meaning of the Advocates Act, 1961 (25 of 1961), or is a Member of the Institute of Company Secretaries of India;


is a graduate of any university in India or possess an equivalent qualification; and


is considered by the Registrar as a fit and proper person to be registered as a trade mark agent.


Raj Kumar Makkad
(Expert) 05 February 2010

Yes. You need to be registered as Trade mark agent but if you practice as an advocate then there is no need to obtain any desired certificate rather you have to get yourself enrolled with Bar Council.

Querist : Anonymous (Querist) 05 February 2010

Thanks Vishal and Raj kumar. Since I have been away after the two years or so practice subsequent to my enrollment in the State Bar Council, kindly let me know whether I can start work as a trademark agent. And if yes, do I need to get any specific license from the Trademark Registry? Or do I need to enroll again in any State Bar Council considering the fact that I discontinued my practice as a lawyer in India even though I have been working in an overseas law firm? Any feedback would be greatly appreciated.

A V Vishal
(Expert) 05 February 2010

To act as a trademark agent you need to register yourself, although registration with bar council is optional.

Kumar Thadhani
(Expert) 06 February 2010

YOUR ANSWER TO QUERY HA BEEN PROPERLY REPLIED BY EXPERT MR VISHAL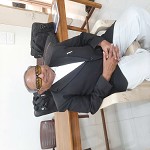 Adinath@Avinash Patil
(Expert) 11 February 2010

I AGREE WITH VISHAL.
VISHAL YOU HAVE REPLIED IN DETAIL .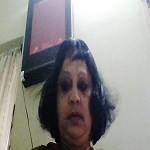 Ms.Usha Kapoor
(Expert) 28 June 2018

I agree with AV Vishal.
---
You need to be the querist or approved LAWyersclub expert to take part in this query .