How to take against trespassers in civil proceedings?

Kumar Krishan Agarwal Advocate
(Querist) 03 July 2016 This query is : Resolved

Dear Ld Friends!

The Property is located in Uttar Pardesh and here the U.P Urban Building (Regulation of Letting, Rent & Eviction) Act 1972 is applicable in between landlord and tenants although the trespassers are not tenant definition comes and this Act might be not as helpful I exclusively think after I read its provision.

That we are the legal heirs/coparceners of the Hindu Ancestral property and have 70% occupied space we have in between coparceners control. THat for 100% property premises a partition suit is pending in between coparceners to decide before Civil Judge. That rest 30% was occupied illegally by the trespassers/Rank-trespassers forcefully when we were minor and have not known about this trespass occurred how. That No rent was taken, no document was executed in favor of trespassers by us. That the unlawful possession of trespassers are of 5-10 years old.

That the trespassers are not ready to go and denying our coparceners rights also that we are the legal heirs of the property and adamant on their motive to remain always on said property always and do illegal occupation and further trespassing on property and creating weekly nuisance to us time after time and month after month.

Q1. That we want to evict the said trespassers one by one and for this in which necessary legal sections of law we may file any Application or petition against trespassers in Indian law.?

Q2. That how the 30% property be vacated and released and evicted from the trespassers control?

Q3. What the Court fee we have to give on application and petition filed against trespassers.? if not know about Uttar Pardesh tell the Requisite Court fee according to your State and in which Para of Court Fee Act 1870 these things mentioned so that I may search for in my state column.?

Q4. What are the other legal necessary steps we will take so that one day trespassers may get out from our 30% property premises with the due process of law.?

adv.bharat @ PUNE
(Expert) 03 July 2016

File suit for Declaration and possession of property in Tahsil court.
as per property value u need to pay court fee stamp.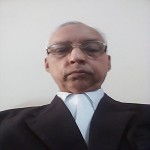 R.K Nanda
(Expert) 04 July 2016

Nothing to add.
---
You need to be the querist or approved LAWyersclub expert to take part in this query .