How to put claim on mother property

jobstervijay
(Querist) 11 September 2021 This query is : Open

my father expire in 2002 I was in 2nd yr of graduation
I got job first in 2005 and later completed graduation 2007
my mother did supported me but very less amount and bought own home for her
I did my pg from own money
she did not helped my finding bride and when I found told her to put 498 on me
even put claim on my flat

now she is living on pension
I want to claim on pension part
note: I have done bsc comp sci but many relative done msc comp


what are legal provosions for same



jobstervijay
(Querist) 11 September 2021

btw I was always topper in school
but when in 12th I used to wake up morning 5 am ,till12 pm do class ,faher used to come at 3 at night beat me,she did not thought anything of me that time

I have dvt ,blood clot ,docter told me not to travel ,but she never listened to my issues and harrassed me lot

Dr J C Vashista
(Expert) 11 September 2021

You have no right, claim or interest in the family pension received by your mother.
Otherwise (instead of seeking pie from your mother's pension), you are morally, socially and legally liable to maintain her.

jobstervijay
(Querist) 11 September 2021

she did not maintained me not helped me for marriage
why should I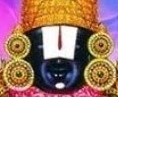 kavksatyanarayana
(Expert) 11 September 2021

I agree with the advice of the learned senior expert Mr.Vashista sir. Under Senior Citizen Act, you are bound to look after your mother. You keep respect your mother, definitely, she will do as you like. But as per your statements, I think it is your fault.

jobstervijay
(Querist) 11 September 2021

She did not maintained her father in law
changed my bank acct mobile no without consent


---