How to prove cruelity/negligence of mother

Querist : Anonymous (Querist) 02 June 2022 This query is : Resolved

Hi due to complicated nature I am putting my points in timeline manner with evidence present or not,the main reason for putting thread is put in last line 1983 born I was always topper in school in rural area,my mother was teacher in same school my father was removed from job and due to that home environment was dull still I studied my school teacher even tried to harass me ,slapped me just for small reasons but my father and mother never asked them when I was in 12th 2000 parents forcefully attended me 2 classes ( almost same subjects) plus college, I was waking morning 5 am come home at 9 pm night almost without break ,father was coming 3 am night drinking daily and waking me up I had fever ,said I could not go to college father come and leg beat me ,my mom just shouted that she paid for class and I need to attend, I was soul broken had even nose bleed due to tension but they not even noticed even though I came first in BCS entrance test and gone to other big city,but there I know doing bcs no use,syllabus is 20 yr old that also computer ,nobody gives job,and we were not having money for future education still my mother forced for study at new yr even I was father come drunked mother cursed him to die
he had sold house in 1999 without out knowldge and whole city nobody had given us house,except relatives
all these I failed 1st time in exam ,then father come to his senses,I was needing computer ,he asked money to relative aunt husband,he had own farm, bunglow but said not ,point to noted that his girl teased me once in childhood,I reverted and for those people my father beat me for 3 hours
my father cried

in 2002 my father had accident
in icu also while helping money my maternal uncle did fraud,when father expired he and some other relative come drunk,even danced,being small I could not say anything to him
I was again sent to big city to study but things chnaged,my mother was never giving me money on time,I even stayed in place in 2005 without water supply and electricity
but she bought own small house

my other relatives child who of my same age done MCS after BCS ,other one done msw ,but I got job first


now problem statements

1) last week I called my mother still she is telling my father was theif,taking money from hr purse and she knows I dont like it
2) I have medical problems as leg injury and dvt ( deep venus thrambiosis) still her lawyer calling m to go 600 km and sign some documents
3) she shown me girls who were no much IQ not manners many were having affairs which were discoverd,still she saying nobody is sita and u shld accpt her as it is
4) my mothr had accident once and appendix operation,every time my father cared for her but she dont have anything for my father,my fathers maternal uncle wrote my auto biography and cursed him,she havent felt anything and still going to thier home
5) my grandpa was ill,I came home ,due to travel fatigue I slept ,my matrnal aunt had some quarel,2nd day my grandpa was dead ,my mothers in recorded statement was " she put his head on pillow and neck got broken"I had gone to my job so I could not say postmartem and grandpa was old anyways
6) our householding she is claiming as own but my father did earned money by selling automobiles and now she orally telling me she has disowned me
which can be possible legal action againt her?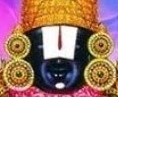 kavksatyanarayana
(Expert) 02 June 2022

It is not a legal query...................................................................


Querist : Anonymous (Querist) 02 June 2022

cruelty,harrasment,social negligence
why not?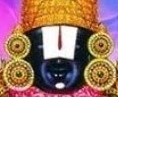 kavksatyanarayana
(Expert) 05 June 2022

You are a major and why did you depend on your parents. Now it is your responsibility to take care of them with love and affection.
---