hello-sir

jiten
(Querist) 26 November 2010 This query is : Resolved

this is jiten ahuja from ahmedabad, i was complited my l.l.b in last year,and right now i m doing l.l.m in criminal subjeact from gujrat university,and i m also doing practice in ahmedabad citi civil court from since last 7 months, sir my question is i cant undersatnd court procedure and i give my best to understand it but i cant, thats why i m affreaid, i think that i cant get success in law filed? i start reading law books like c.r.p.c and all other code, pls pls sir give me your valuable suggestion, pls tell me what sholud i have to do to become good lawyer,pls sir, waiting for valuable suggestion.have a great day.

Kiran Kumar
(Expert) 26 November 2010

dear Jatin

in every field you will find a stiff competition, so you need not to worry but to concentrate on your court work.

7 months is quite a short period to understand the whole procedure.

read Law books and keep on observing the court work, one day you will find success.

and improve your English Language skills too....

finally always be active/ alert in court.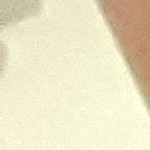 M.Sheik Mohammed Ali
(Expert) 26 November 2010

this law profession having much more knowledge in preparing draft and trial, then you can understand procedure of proceedings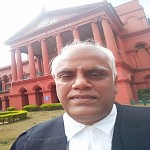 Parthasarathi Loganathan
(Expert) 26 November 2010

Above all, please choose a right mentor (Senior Advocate) to guide you from close quarters and assist him in all back-end tasks at least for two years before you can set out for independent practice.

Khaleel Ahmed
(Expert) 26 November 2010

Resolved.

Guest (Expert) 26 November 2010

Mr.Jiten,
Acadamic and practical studies both are essential. It is correct to say that you should contact some senior experienced practicing lawyer for guidance of the court officials behavior prevailing in a particular court environment and in addition you must consult District Judge Library to update the guidelines issued through circular orders of Hon`ble High Court and also manage a book containing collection of general Rules framed by Hon`le High Court of your State guiding Judicial Officers and their subordinate staff. For that purpose you may log in the website of Stae Judicial Acadamy of your STATE seek guidance from National Judicial Acadamy , Bhopal.( www.nja.gov.in )

jiten
(Querist) 27 November 2010

thank u so much all of u, thanks again, i want to ask u one more thing and that is if i complite my l.l.m course after that can i get a job as a law profesar or for the same i have to do something else,waiting for u r valuable suggestion,have a great day,

Guest (Expert) 27 November 2010

Mr. Jiten,
Law practice is a social work and is not a easy job. It is essential to learn behavioural attitude of persons constituting the environment in court premises i.e. Litigants, Advocate colleagues, Judicial Officers , Police Officers and other employees first.
In my view [ though it may not be universal cause ] the following factors are involved to achieve success in profession of law practice :-
(1) Knowledge of legal rights and available remedies for its breach includin "FORUM" to obtain remedy i.e. authority and its place of sitting in the locality where you desire to practice.
(2) One`s own RESOURSES.
(3) ORGANIZATION to which you associate including senior Advocate and litigants
(4) Presentation before court or authority and prior to it before the client.
Unless you acquire all above qualities there is doubtin success. So you first assess your resources and than attempt to join some reputed organization, thereafter acquired knowledge will make the way of success easy . Hopping good Luck.

Advocate. Arunagiri
(Expert) 27 November 2010

After completing LLM you can apply for a law professor, no additional qualification is needed.

Devajyoti Barman
(Expert) 29 November 2010

yes
---
You need to be the querist or approved LAWyersclub expert to take part in this query .