Granted land

Querist : Anonymous (Querist) 02 December 2022 This query is : Resolved

The land was granted in 1996to a single person with condition of prohibiting him to transfer of title for 15 years, he has devided it with his son in 2001 before it got survey and tippani which was done in 2008. What are the risks to buy that plot?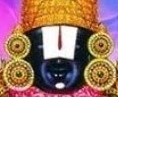 kavksatyanarayana

(Expert) 02 December 2022

The granted land cannot be sold without permission of the District Collector concerned.

Dr J C Vashista
(Expert) 03 December 2022

Local laws apply to the subject land allotted by authorities, however, terms and conditions of allotment has to be perused before making an opinion and oblige.
It is better to show relevant documents to a local prudent lawyer for analysing, forming proper opinion and advise. SHIRISH PAWAR, 7738990900
(Expert) 03 December 2022

Hello,

The condition was not sell for 15 years. So the owner should have obtained permission for parting with the land. You can get the title report to verify the title of the property.

P. Venu
(Expert) 16 December 2022

No definite opinion is possible unless the terms of the grant as well the citations as to partition are perused and discussed.
---