Grandfather property sepration

ashish
(Querist) 25 January 2015 This query is : Resolved

Sir, my grandfather was four brothers. My grandfather has one son and one daughter. My grandfather passed in my father childhood, my father look after her sister and mother. My father done her sister marriage forty years ago. My grandmother (widow) living with my father but she likes her daughter very much and wants to give her property to daughter only but the property is not divided yet between my grandfather and his brothers. My question is

1. Is my grandmother give property to her daughter only?

2. Can my father transfer his father's property share in his name without his mother interruption?

3. What would be procedure or documents required to dividation of my grandfather property as they are four brothers.
Please advice.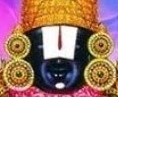 kavksatyanarayana

(Expert) 25 January 2015

If the property of your grand father and his brothers is ancestral, that will be divided among your grand fathers i.e. 4 shares. Your grand father share will be divided among his children if he died intestate. However "all the legal heirs of your father have equal rights over the share of your father".

Rajendra K Goyal
(Expert) 26 January 2015

1. Yes she can.
2. He can transfer his own share, for share of sister and mother their consent is required.
3. Amicably agreed registered partition or partition decree through court.

ashish
(Querist) 26 January 2015

Thanks for quick response. Sir, but property is not in the name of grandmother it is still in my grandfather name and he is died, in this scenario can my grand mother give property to her daughter only?

Anirudh
(Expert) 26 January 2015

You say the property is in the name of your grandfather and that your grandfather has died.

Now the property in the name of your grand father belongs to your grandmother, your father and your aunt equally i.e. 1/3rd share each.

Your grandmother can only give away her 1/3rd share to anybody that she likes. Nobody can object to her doing so.

Therefore, it is quite certain and definite that your father will get 1/3rd share in his own right; your aunt will get 1/3rd share in her own right.

The remaining 1/3rd share that is your grandmother's share will depend upon what she does with it. In case she dies without making a WILL or without giving through GIFT her 1/3rd share in the property, then the same will have to be equally shared between your father and aunt.




Guest (Expert) 26 January 2015

Dear Author.First of all the property's share had not even come to your Grand father and his brothers and you have started discussing about shares.Consult a Local Good advocate apply for Succession Certificates accordingly of the Original Owners whom you had not mentioned.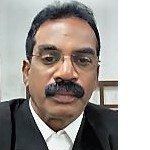 T. Kalaiselvan, Advocate
(Expert) 28 January 2015

If the properties were not partitioned and your grandfather's share of property was not identified or demarcated or mutated in the revenue records, that process is to be done by mutual partition among the brothers of your grandfather or consulting their legal heirs. After that once your grandfather share of property has been taken on possession by records, the same will again be partitioned to three equal shares upon which your grandmother can transfer her share of property to whomever she would desire to.
---
You need to be the querist or approved LAWyersclub expert to take part in this query .