Fnf settlement

Harish
(Querist) 03 November 2017 This query is : Resolved

Hi All,

I have been working with software company for past 3 years ,currently i have resigned and serving notice period which will end in few weeks.
I have come to known that company have 6 months policy to clear the fnf post last working day which is huge time period compared to other company's .
Also the company have history of not paying the fnf towards ex employees within the deadline even though they have taken regular follow up.
So my question to experts is : Can i demand for fnf settlement written letter from employer stating the pending due that company owns me ?
If company refuse to give such letter then what are my options?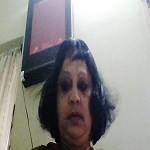 Ms.Usha Kapoor
(Expert) 04 November 2017

yOU FILE A CASE IN CONSUMER COURT ON THE HIGHHANDEDNESS, ARBITRARY, UNCONSTITUTIONAL, UNFAIR LABOUR PRACTICES AND VICTIMIZATION POLICIES PRACTISED BY YOUR MANAGEMENT TOWARDS YOU AND WOULD CERTAINLY GET A RELIEF IN CONSUMAR CURT. MEANWHILE yOU GATHER ALL PROOFS AGAINST THE MANAGEMENT

Rajendra K Goyal
(Expert) 04 November 2017

After relieving send registered letter to release your F & F.

Send reminder after 15 days.

If received in reasonable time, it is better.

Legal proceedings would take long time and cost. Waiting for some months would be better option.

Kumar Doab
(Expert) 04 November 2017

The very purpose of notice period is to allow the employer and IT's attorney's in HR/Personnel/Admin/legal cells (anyone and as and when involved) to complete the exit formalities and handover the FnF docs/payouts, employment related docs on LWD.
Write under proper acknowledgment to supply you the correct FnF statement, payouts on LWD.
Remain amiable and gentle.


Kumar Doab
(Expert) 04 November 2017

While posting such queries employee should post basic information!
What is this establishment; Commercial, Industrial?
What is its nature of business say; IT, ITeS?
How many persons are employed in it?
What is your designation and nature of duties?
How many persons report to you?
Do you have any power to sanction leave/increment/appoint/terminate/appraise etc etc ?
You are in which state? Since how many months you are working? Are you under probation period or your service is confirmed in writing?

Do standing orders (model/certified) apply to establishment and your designation?
What is notice period as per appointment letter/offer letter and what was notice period tendered by you?
Was ever any stinker, memo, show cause notice on any misconduct issued to you?
Does the establishment have its appraisal system? Do you have copy of signed appraisal forms, matrix, KRA's, performance date? How was your performance?
Are you a member of employee's/trade unions?
Has the establishment issued/supplied, offer letter, appointment letter, salary slips of all months, PF number and a/c slips of all years, ESIC card, correct FnF statement, Form 16 as per correct FnF statement, acknowledgment and acceptance of notice of resignation/final resignation, acknowledgment of handover of charge, NOC/NDC……………?


Kumar Doab
(Expert) 04 November 2017

Some of the information can be seen in your post rest you may respond pointwise.
---
You need to be the querist or approved LAWyersclub expert to take part in this query .