Female share in ancestral property

DR SURESHA G
(Querist) 17 July 2021 This query is : Resolved

Female share in ancestral property
Dear Sirs
I have a query. I greatly appreciate if the club members give their valuable opinion.
My maternal Grand father is Late H Sanna Somappa Died in March 1975-Hale Kunduvada Davanagere Taluk/District .My Grand Mother is Late Gangamma Died in June 1997
They had 10 children
1. H S Hanumanthappa -Died in March 1985 at the age of 52 years –Married 1955-8 Children
2. H S Parvathamma Alive – with 3 Male Children age 72 years as of 2015-Married 1956
3. S Revanasiddappa Died in 2004 at the age of 62 years – 3 Children (1 Male Expired) –Married in 1966
4. H S Nagarajappa Died in 1996 at the age of 51 years –Married in 1966-5 Childrens
5. H S Jayamma Died in 2012 at the age of 66 years-Married in 1959 5 Children (3 expired )
6. H S Heggappa Died in 2006 at the age of 59 years -5 Children Married in 1968
7. H S Sharadamma Married in 1966-Died in 2009 at the age of 60 years -4 Children
8. H S Bharamakka Married in 1966-Died in 2021 68 years -3 Children
9. H S Rathnamma Married in 197 Died in 2020 65 years -2 Children
10. H S Gangamalamma Married in 1975Alive age 67 years -4 Children
Late H Sanna Somappa had property as follows
Schedule 1
1. 56 Acres of Irrigated land in Hale Kunduvada Davanagere City Corporation. Which is worth of 56 Crores as of 2021 property value (Ancestral )
Schedule 2
2. 6 Numbers of Houses in Hale Kunduvada Davanagere City Corporation. Which is worth of 1 Crore as of 2021 property value(Ancestral )
Schedule 3
3. One building 2nd main 7th cross Vinobanagar Davanagere which is worth of 50 Lakhs as of 2021 property value(Sold in 2013 by male children and having the consent of only 3 female children of H Sanna Somappa and Gangamma ignoring other 3 female children ) (Ancestral )
Late Gangamma w/o Sanna somappa
Schedule 1. Owned =28 Guntas (Kana koppalau) which is worth of 3.5 Crores as per
-Inherited from her father.
Issues 1
The male children of Late H Sanna Somappa i.e. H S Hanumanthappa,H S Revanasiddappa ,H S Nagarajappa and H S Heggappa made a Jubani Partikath (Partition ) in 1980 in schedule 1,2 and 3 (4 shares) leaving the female children . But the partition made in 1980 which is written as done in 1974 which is false. The document was prepared in 1980. It has been shown that HS Sanna Somappa was alive. It is false. It is mentioned that H Sanna Somappa signed the partition. Schedule 1 2 an3 were equally distributed among 4 male children of H S Sanna Somappa and Late Gangamma leaving 1acre 20 guntas for life maintenance ignoring the 6 female children.
This Jubani Parikath (Traditional Partition) was later registered in Sub Registrar Office Davanagere
Six female children of H Sanna Somappa and Gangamma file a civil suit in Davanagere Civil Court in 2010 and Judgement came in 2018 with a decree to distribute the 1/10th share for 4 female children of H Sanna Somappa and Gangamma out of their Life Maintenance Property only 20 Guntas . The court did not consider the remaining 1Acre. Actually l 1acre 20 guntas for life maintenance. This 1 Acre has been stolen by 4 male children of H Sanna Somappa and Gangamma.
Now the 4 male children of H Sanna Somappa and Gangamma are expired and their legal heirs sold few properties out of 56 acres.
My Request is there any possibility of getting the share for the Female children of H Sanna Somappa and Gangamma in schedule 1, 2 and 3 as per the recent Laws /amendments of Supreme Court in respect of Properties for female children.
Issues 2
Late Gangamma w/o Sanna somappa
Schedule 1. Owned =28 Guntas (Kana koppalau) which is worth of 3.5 Crores as per 2021 property value -Inherited from her father
Gangamma w/o H Sanna Somappa expired in 1997. After her death the 6th Daughter of Gangamma & H Sanna Somappa i.e Smt Gangamalamma prepared a fake document in Rs 20 Stamp Paper and prepared a fake will deed. The LTM of Gangamma is fake. She transferred 28 Guntas Kanakoppalu in her name at Davanagere City Corporation and obtained Endorsement and paying the taxes regularly. She is not in possession. The civil court did not accepted the will. The land is vacant and few old building are there in 4 guntas.
My Request is that is there any chance of cancelling the will and transfer the property in Joint names of 10 legal heirs of H Sanna Somappa and Gangamma.
I greatly appreciate your valuable opinion and advice/recommendations to go ahead for the Justice
Please advise me how to approach.
Respectfully yours



Awaiting the response from the member friends
Dr Suresha
s/o Late H S Sharadamma. (7th legal heir of Late Sanna Somappa)
DAVANAGERE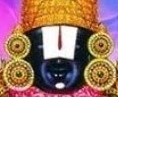 kavksatyanarayana
(Expert) 17 July 2021

You stated that the partition deed was prepared in the year 1980. But it is a fake one as you said. In that partition deed an extent of Ac.1.20 for maintenance to your grandparents. As the partition deed is fake, then how can the court consider the land of Ac.1.20? Will deed is also a fake one. so the court did not accept the Will. Consult your own counsel/a local lawyer with the material you have for further guidance.

Dr J C Vashista
(Expert) 18 July 2021

Be brief and specific for consideration and obligation of experts.


P. Venu
(Expert) 22 July 2021

Yes, the facts stated are too complex and posting is too disjointed. Can you make posting simple and focussed?
---