Father property transfer to my name
Kumar Thakkar
(Querist) 31 March 2023 This query is : Resolved

Hello experts.

My father died without making will succeeding me (son) and 3 daughters , all married and my mother.

The shop is on his name and purchased by him only ,
Which option should be cost effective and best , property value is 15 lac approx only ,

should I transfer father name to my name or tell other heir to relinquish their share on my name as they agree?

And one more thing , my mother can't walk and 2 of sister stays very far and 1 sister diagnosed with critical illness , so can I reach there and take signature or they must come to advocate/court office?

And unfortunately if my ill 1 sister don't be alive would I need sign of her kids also or not?

Please advise
Regards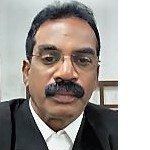 T. Kalaiselvan, Advocate
(Expert) 01 April 2023

Your father is reported to have died intestate and left behind properties to devolve upon his legal heirs.
The legal heirs are the shareholders of all the properties left behind by your deceased father.
If you want this property to be transferred to your name alone, then all the other legal heirs including your mother have to execute a registered release deed relinquishing their rights in the property.
If one of your sisters who is reportedly suffering from terminal illness cannot give a registered power of attorney deed in favor of any other legal heir to execute the release deed on her behalf, and dies intestate then the properties left behind by her shall again devolve on her own legal heirs consisting her spouse and children.
In that case they all have to execute a registered release deed relinquishing the rights of your sister in the property.
Your mother can also execute a registered power of attorney deed in favor of other legal heirs since she is not able to come out of the house for registration of the release deed, and you can bring the registrar to your home to get the power deed registered by paying the requisite feees for the purpose.
Once all have relinquished their rights by executing a registered release deed, you will become an absolute owner of the entire property after which you can get the revenue records and all other records transferred to your name by producing the copy of the release deed besides the copy of the legal heirship certificate and death certificate of your father along with the copy of the original registered deed on your father's name.

Dr J C Vashista
(Expert) 02 April 2023

Very well analysed, opined and advised by learned expert Mr. T Kalaiselvan ji, I concur and appreciate.
The intestate property left by deceased shall devolve equally upon his LRs i.e., all 5 in this case.
Other shareholders may relinquish their share in your favour, which has to be registered with area Sub-Registrar.
Surviving members of your father may execute PoA in favour of you or either of them to transfer their share by executing relinquishment, gift or sale deed in your favour, as they desire. In case either of them is unable to attend Sub-registrar office. she may apply for registration of document from her bed/ residence.
Share of deceased LR (one of your sister) shall pass on to her LRs, all of them shall have to transfer their (mother's) share.


Kumar Thakkar
(Querist) 03 April 2023

Thank you very much Kalaiselvanji and Vashistaji for valuable opinion on my query
It was extremely helpful to solve my problem 🙏

I have one query ,
Should I tell all co-owner to register relinquishment/release deed in my favour as I heard there is no stamp duty for relinquishment deed,
I read a case where Gujarat high court made decision that no stamp duty on relinquishment of property ,
but not sure so could you confirm please.

Or gift/sale deed is better by paying stamp duty?

And all co owner can make that relinquish deed registration from their own residence city or they all should come to my residence altogether to my city sub registrar office only for need to be registered deed?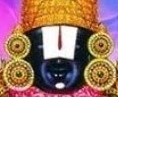 kavksatyanarayana
(Expert) 04 April 2023

All the legal heirs including the legal heirs of your deceased sister shall relinquish their rights over the property to you. If any person is unable to attend the registrar's office, you can request the Sub Registrar concerned to come to her house for private attendance (a fee has to be paid for attendance of the SR) for registration of a document.
---