Execution petition

Querist : Anonymous (Querist) 13 December 2021 This query is : Open

The Plaintiff have filed a suit for (O.S.No.381/1969) Specific performance of the above agreement before the Vth Additional Judge,City Civil Court, Hyderabad parties have entered into a compromise (1st compromise) and wherein, the Respondents herein have offered to give 20 acres and 39 guntas to the Appellant/plaintiff.when the Respondents have failed to honour their commitment as per the above 1 st compromise decree, the DHR/Plaintiff filed the present E.P.No. 58/1984 before the executing court for execution.In this E.P. also, again both the parties have entered into another compromise and as per the 2 nd compromise, the DHR/Plaintiff was allotted 12 acres, after foregoing 8.39 acr. as they have declared excess land given to government
(2nd Compromise decree) DHR/Plaintiff was allotted 12 acres, and physical possession has been given JDR.
MY QUESTION.
DOCKET ORDER DATED 21.02.1985 IN EPno 58/1984 is as under
"compromise checked. the same is in order. compromise recorded EP is CLOSED.
AS THEIR WAS NO FINAL ADJUDICATION OF THE RIGHTS OF THE PARTIES ON MERITS. SO THAT I WILL NOT HIT BY LIMITATION

1. How you could say that E.P No58/1984 was closed by the court for "statistical purpose."
2. How this present (EA No 745/2015) petition is maintainable for reopening of EP NO. 58/1984 , as there was no EP filed, after recording compromise in the above Ep On 21.02.1985.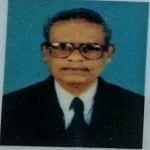 Isaac Gabriel
(Expert) 23 December 2021

What was the comprise terms? Since the court was satisfied of the compromise deed, further appeal is not maintenable.
---