Electricity charges

Querist : Anonymous (Querist) 12 March 2021 This query is : Resolved

Landlord is charging 10₹ per unit for electricity though original per unit rate of electricity is much lower.
10₹ per unit is also written in rent agreement which landlord and myself ( tenenat ) has signed because I didn't knew the electricity charges in 1st place as I shifted the city.

What can I do abhi that legally ?
I cant afford to shift again as it will cost me a fortune.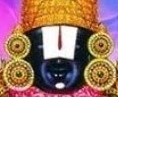 kavksatyanarayana
(Expert) 12 March 2021

As already you signed the agreement with the landlord you have no option except you can amicably settle the issue with the landlord.

Hemant Agarwal
(Expert) 13 March 2021

1. Under the Contract Act, you are bound by any Registered Agreement, that you might have signed, irrespective of whether you were ignorant or not. However you have option of filing Civil Court suit, to recover the difference of any amount that you perceive is not proper.

Keep Smiling .... Hemant Agarwal
VISIT: www.chshelpforum.com


K Rajasekharan
(Expert) 13 March 2021

The clause in the contract for charging a higher rate for electricity is untenable in law, if there is separate electricity meter and the clause specifies collection of a surging higher rate by the landlord for every unit of electricity consumed by the tenant.

It amounts to retailing and reselling electricity and taking a profit for channelling such a sale. No illegal clause in any contract is valid in law.

In Kerala, the tenant himself can pay the electricity charges directly despite having objection by the landlord. Similar rules may be there in the boards of other states so as not to put the tenant in trouble.





Guest (Expert) 13 March 2021

K.Rajasekharan -- Ex Officer -- As per his Profile. This Person had made Very Damaging Comments in Threads about Our Honorable Judges, Honorable Courts and Learned Advocates including the Learned Experts here also. Every thing is in Record. He also utilizes this place to market his websites to the Querist. Inspite of repeated reminders he had Not Posted his Genuine Address so far. Better Beware of this fellow.

P. Venu
(Expert) 13 March 2021

Is the tenanted premises having a separate electricity connection?

Dr J C Vashista
(Expert) 14 March 2021

The terms of agreement (rent) shall prevail.
---