Dv case framing of charges

Querist : Anonymous (Querist) 03 April 2020 This query is : Resolved

Dear Advocates,
In DV case when does framing of charges done?
In DV case is evidence is essential or just statement by complainant is sufficient.
Thanking you,
With High Regards
Ganesh

Raj Kumar Makkad
(Expert) 03 April 2020

The reliefs claimed DV Act are civil in nature though the application is filed before the Magistrate of the area in whose area the applicant generally resides so question of filing the challan or filing of charge-sheet do not arise. When charge-sheet or challan is not filed, the subsequent question of its time do not arise.


Raj Kumar Makkad
(Expert) 03 April 2020

Procedure for seeking relief under D.V.Act Section 12 of the D.V. Act empowers an aggrieved person to approach the Magistrate to seek any of the reliefs mentioned under Sections 17 to 23 of the Act. Section 12 of the D.V. Act is reproduced hereunder:
"Section 12. Application to Magistrate.-- (1) An aggrieved person or a Protection Officer or any other person on behalf of the aggrieved person may present an application to the Magistrate seeking one or more reliefs under this Act: Provided that before passing any order on such application, the Magistrate shall take into consideration any domestic incident report received by him from the Protection Officer or the service provider. (2) The relief sought for under sub-section (1) may include a relief for issuance of an order for payment of compensation or damages without prejudice to the right of such person to institute a suit for compensation or damages for the injuries caused by the acts of domestic violence committed by the respondent: Provided that where a decree for any amount as compensation or damages has been passed by any court in favour of the aggrieved person, the amount, if any, paid or payable in pursuance of the order made by the Magistrate under this Act shall be set off against the amount payable under such decree and the decree shall, notwithstanding anything contained in the Code of Civil Procedure, 1908 (5 of 1908), or any other law for the time being in force, be executable for the balance amount, if any, left after such set off.


Raj Kumar Makkad
(Expert) 03 April 2020

Evidence of all types can be brought in the proceeding by either of the parties and no party is restricted either on the affidavit of the applicant or the respondent.

Querist : Anonymous (Querist) 04 April 2020

Thanks to you Advocate Raj Kumar Makkad Ji...


Rajendra K Goyal
(Expert) 04 April 2020

Evidences in DV case has to be done before the court. Other side can cross the evidence.

Querist : Anonymous (Querist) 06 April 2020

Thanks to you Advocate Rajendra K Goyal Ji...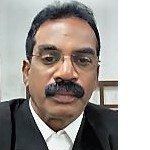 T. Kalaiselvan, Advocate
(Expert) 06 April 2020

Since the DV case is filed directly and also it is quasi civil in nature, there is no question of framing of charges or issues.
Hence there is no question for time limit.

In DV case the complainant has to depose evidence besides filing the complaint.
She may have file chief evidence in the form of an affidavit.
She will be cross examined subsequently by the opposite lawyer.




Querist : Anonymous (Querist) 07 April 2020

Thank you Advocate Mr. T. Kalaiselvan,
Affidavit alone can be evidence...?
Regards,
Ganesh
---