To rectify my name in 12th and lc

neeraj kushwaha
(Querist) 04 November 2022 This query is : Resolved

Respected sir
I have a issue in my 10th marksheet my name is NEERAJ UMESH KUSHWAHA which is perfectly fine bt they issue a LC with a name of NEERAJ UMESH KHUSHWAHA which has a H letter extra
N due to my ignorance i submitted in 11th standard that i didn't noticed that in 11 th result everything is fine but in pandemic we didn't get chance to write board paper and board form was filled by the authorities only when result came of i got the name NEERAJ UMESH KHUSHWAHA and in LC also .now want to correct it what should I do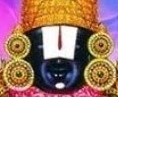 kavksatyanarayana
(Expert) 04 November 2022

Already replied. Don't repeat.............

Dr J C Vashista
(Expert) 07 November 2022

Repeated at https://www.lawyersclubindia.com/experts/to-rectify-my-name-in-12th-and-lc--745331.asp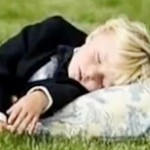 N.K.Assumi
(Expert) 07 November 2022

Go through your 10th standard Admit Card, and you will find instructions for students for correcting the names, father's name, etc., before passing out 10th standard, and take steps accordingly, but some State practice is unnecessarily very rigid in this matter. But generally speaking, I am of the view that rules framed by the education or even the State Department of Accountant General, etc, should not be too rigid in this matter, and there should be enough space for correction to change the name. After all, Shakespeare says "What's there in a Name" in Romeo and Juliet. Recently Justice Bechu Kurian Thomas, of Kerala High Court, commented on William Shakespeare, in a similar case of changing her name as a fundamental right under Article 21 of the Constitution of India.

---