Defunct managing comitee

Querist : Anonymous (Querist) 25 July 2021 This query is : Resolved

Hi ,Im residing in a cooperative society (registered),comprising of 10 flats total ,the issue is the managing comitee is negligent towards the society .It is not maintained properly ,the secretary doesnt stay in the same building but has rented his flat to a tenant, he doesnt entertain any complaints from members and threatens them of legal consequences if anyone complains to the dy registrar . Most of them are ill informed about the process to be followed .The society doesnt have security guard and some flats have persistent leakage problem ,one or two members told the secretary to look into this matter but hes least bothered to solve their problems .Kindly advise me what should i do so as to ensure a security guard in our society and also deal appropriately with the top floor leakage situation without getting into a legal battle . AND also advise me can he really take legal action against Dy registrars orders with society funds because thatll be a waste of money
Thanks,
Samit

Dr J C Vashista
(Expert) 26 July 2021

Get all / majority of member together, convene a meeting, replace the Managing Committee and proceed as required / decided.

Querist : Anonymous (Querist) 26 July 2021

Sir ,the main issue is nobody wants to become a core comitee member neither go for an administrator ,and hardly one or two members have a problem with the arbitrariness of the comitee ,others have accepted nothing can be done and living with that,honestly people are too scared to escalate the matter SHIRISH PAWAR, 7738990900
(Expert) 26 July 2021

Hello,

You have to take a collective decision. Gather people who are interested, you can also get yourself into the managing committee. For any fraud or mismanagement, you can approach the society registrar. If the society registrar has passed any orders, then society has to follow those order,s or again you have to approach the society registrar and file a contempt application.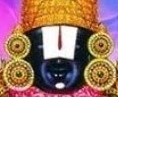 kavksatyanarayana
(Expert) 27 July 2021

Yes. You have to file a complaint against the society to the Joint Registrar/Deputy Registrar of Cooperative Housing Societies of your district and RERA also.
---