Franking validity period in hyderabad / telangana

Ravikanth Kandadi
(Querist) 16 June 2021 This query is : Resolved

Hello Experts,

Can you please provide the validity period of franking documents(Memorandum of Deposit(MoD) title deed) ? I had purchased a franking document on April 8th, is there any time limit within which I should use that document. SHIRISH PAWAR, 7738990900
(Expert) 16 June 2021

Hello,

The validity of franking stamp duty is 6 months from the date of purchase / printing on paper.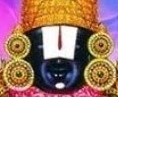 kavksatyanarayana

(Expert) 17 June 2021

Only under Section 52 B(a) of The Bombay Stamp Act 1958, prescribed the period of six months from the date of purchase of Stamp Paper or delivery of Stamp Paper after which the Stamps become invalid and it can't be used after that. And as per Gujarat Amendment Act, under Section 52(C) which is applicable in Gujarat also. None of the other State Stamp Acts has such provision to limit the validity of Stamps and Stamp Papers.



Dr J C Vashista
(Expert) 18 June 2021

Stamp Act is a State subject.
I agree and appreciate the opinion and advise of experts Mr. Shirish Pawar and Mr. Kavksatyanarayana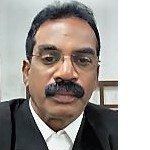 T. Kalaiselvan, Advocate
(Expert) 18 June 2021

Pertinently, the Indian Stamp Act does not provide any expiration date for use of a stamp paper
The only restriction for a stamp paper is prescribed under section 54 of the Indian Stamp Act.
Section 54 provides that an allowance for stamp paper, which is not spoilt or rendered useless or unfit but is not in the immediate use of its purchaser, may be sought for by the purchaser within six months of its purchase.
Clarifying the above, the Supreme Court of India in Thiruvengada Pillai v. Navaneethamal, (2008) 4 SCC 530, has held that "the stipulation of period of six months prescribed in Section 54 is only for the purpose of seeking refund of the value of the unused stamp paper, and not for use of the stamp paper".
The Court concluded by stating that there is no impediment in using a stamp paper which may have been purchased more than six months prior to its use in a document.

Thus, as can be deduced from above, a stamp paper does not have any expiration date and can be used for execution of a document at any time.
However, in case there is a likelihood of a transaction or execution not going through, the unused stamp paper must be returned to the Collector of Stamps within six months of purchase to seek a refund.
Here, it is important to note that there is no relaxation in the limitation period prescribed in section 54.

---