Removal of eb hd line is crossing middle of my plot

SurenderMCA
(Querist) 26 April 2021 This query is : Resolved

Hello Sir/Madam,
Can any one please suggest me, how can I removal of EB HD line which crossing middle of my residential plot? I am from pondicherry, the HD line is crossing center of my plot so what action i could do to remove this pole and send the line to alternative way.



Advocate Bhartesh goyal
(Expert) 26 April 2021

Write a letter to authorities of Electricity Board for removal of HD line passing from your residential plot even than HD line is not removed then file injunction suit ( Mandatory ) for removal of HD line against Electricity Board.

SurenderMCA
(Querist) 26 April 2021

Thank you so much sir for your reply. As you mentioned if I go with suit which will take long time?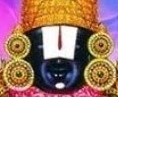 kavksatyanarayana
(Expert) 26 April 2021

For a case in a court, time may be taken. First, you approach EB authorities in person or make an application to the Executive Engineer of the Board/Vidyut Bhavan via registered post.

SurenderMCA
(Querist) 27 April 2021

@kavksatyanarayana thank you :)

P. Venu
(Expert) 28 April 2021

Is it a pole or a tower?
How the line is crossing your plot - was it with your concurrence?
Had you received any compensation for the same?
Why this line has been erected? Is it a liveline?

Please note that laying of such electric or communication line serves a larger public purpose and once it has been laid in accordance with the provisions of the Indian Telegraph Act, it is almost impossible to get it shifted.

To my knowledge, the remedy lies in approaching the District Collector or the competent authority under the provisions of the Indian Telegraph Act.

H.M.Patnaik
(Expert) 28 April 2021

Gone through the Expert Opinion posted in response to the query.
As I gather from the query, the matter relates to a HT Electric line passing through the Querist's plot. In such cases, prior advt. is given in local news papers informing the public in general and seeking objection within a given time line. Compensation is also given to affected person's at rates decided by the concerned authority. So, immediately , the matter may be taken up with the jurisdictional Executive Engineer in shape of a grievance petition stating details of land holding, title deed reference along with GPS photo of the unauthorised electricity supply line. In case the matter is not resolved within a reasonable period ,the matter can be taken up in the local Electricity Adalat or redressal of the grievance.
---