Repair decayed compound wall , neighbour resisting

Querist : Anonymous (Querist) 28 February 2021 This query is : Resolved

There is my compound wall made of shabad stones between my and neighbours property. But the neighbour has put some more stones in support of my wall. It has been like this for 10. Years.
I would like to build a new compound wall of bricks in my property. I am afraid if i remove my stones , neighbours stones will fall in my property and damage his good stones.
Neighbour is not willing to even move his stones temporarily
What should or can i do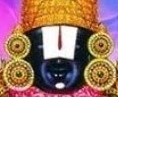 kavksatyanarayana

(Expert) 01 March 2021

No legal issue. Amicably settle the issue with your neighbor.

Dr J C Vashista
(Expert) 07 March 2021

What is the legal issue involved for consideration and obligation of experts ?

Querist : Anonymous (Querist) 11 March 2021

As my neighbour is not cooperating,
1. If I remove the stones in my property, his stones will also get damaged and I am afraid, it will be a chaotic situation and my neighbour could physically harm me
2. I tried talking to my neighbour but he is not willing to assist.

How do I legally request the neighbour to move his stones that are slanting on my stone wall.

Guest (Expert) 12 March 2021

Better to serve an Legal Notice regard to this to the neighbor marking copy to the concerned Police and then proceed with your work after an week.
---