Subdivision of an approved plot in tamilnadu.- regarding.

Subramani S
(Querist) 15 February 2021 This query is : Resolved

Approved Plot no. was 94 with area of 2400 sq ft. was located in Pammal village, Chengalpattu Dist. of Tamil Nadu. On my request the owner , who was having patta in his name, subdivided the land (Irregular sub division) and sold me 1800 sq. ft in april 1990,. retaining the remaining 1400 Sq Ft. with him. That portion was later sold to another person. I directly applied to Madras Metropolitan Development Authority (MMDA) for approval of irregular subdivision and approval of Building Plan in 1990. The same was done by MMDA in December 1990. Now I find from the online govt.'s portal that the other person 's plot has been Sub Divided by the Revenue authorities in the year 2020 and his plot is allotted a new sub survey number. My doubt or question is whether sub division and giving new sub survery number to the other person means sub division of my portion also . Can I get new sub survey number for my half also? Or should I apply to Taluk Office concerned for sub division ? kindly enlighten me .

Dr J C Vashista
(Expert) 17 February 2021

You have stated to have purchased and mutated 1800 sq. ft out of 2400 sq. ft.; subsequently another person purchased 1400 sq. ft., is it possible / true ?

Subramani S
(Querist) 17 February 2021

Sir, This is true and FACT. The other person who bought remaining 1400 Sq. Ft. has got his portion of 1400 Sq.Ft
sub divided and got Patta also. My query, sir, Whether Official Sub Division by Taluk Office covers my portion of plot also, as both the halves is from the same original plot of 3200 Sq.Ft. Should have not the authorities allotted new subdivision number to my half also.?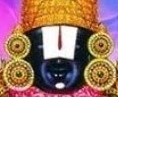 kavksatyanarayana
(Expert) 17 February 2021

If the owner has 3200 sq.ft and sold to you with an extent of 1800 sq.ft. and to another person 1400 sq.ft. He got the new subdivided number. So the entire proeprty maybe sub-divided. So consult in Revenue authorities or purt an application for the subdivided number using RTI.
---