How to get the legal heir certificate

Querist : Anonymous (Querist) 04 February 2021 This query is : Resolved

Hi sir, we have a situation like that there is a property in Andhra pradesh on the name of my grand father. And my grand father & my father also expired.
To convert our property, what is the process and how can i get the legal heir certificate..?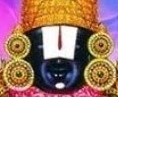 kavksatyanarayana

(Expert) 04 February 2021

You have not mentioned whether your father had siblings or not. If there are no brothers and sisters to your father then your self, your mother and your siblings have equal rights over the property. If you have no disputes, then get a legal heir certificate from the Tahsildar concerned. Otherwise, get a succession certificate from the court by consulting a local advocate.

Querist : Anonymous (Querist) 04 February 2021

My father had one unmarried brother and two sisters, and all were expired.
As per the instructions given by the legal heir application, are we eligible to apply it..?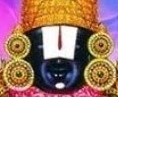 kavksatyanarayana

(Expert) 05 February 2021

Your father's brother's share will devolve among all the legal heirs as he is unmarried. But your father's sisters' children have rights over the share of each sister.

Advocate Bhartesh goyal
(Expert) 05 February 2021

Yes, Agree with expert ka ka satyanarayan.

krishna mohan
(Expert) 08 February 2021

Rightly advised by Mr. Satyanarayana. You can approach the revenue authorities competent to effect name transfer based on the death certificate. After demise of your grand father, transfer ought to have been effected.

Dr J C Vashista
(Expert) 14 February 2021

Well advised by experts, I agree.
It is a state subject, therefore, it is better to consult and engage a local prudent lawyer for proper analyses of facts/ documents, professional advise and necessary proceeding.

---