Regarding issuance of experience certificate to daily wager

Ashish
(Querist) 11 January 2021 This query is : Resolved

I am working in one of the reputed central government funded educational institute as a "Daily wager" from many years around 17 years of service on daily wages basis... Now I need experience certificate to apply in another government job but for the same reason i wrote application regarding experience certificate but there is no reply and they are also not giving us anything like PF, ESI, Graduati etc... so what to do????... need urgent help

Guest (Expert) 11 January 2021

Better First try to sort out your requirements amicably on saying please.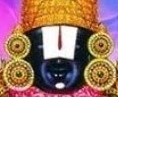 kavksatyanarayana
(Expert) 11 January 2021

Ask them the reasons for not giving the required information using RTI.

Rajendra K Goyal
(Expert) 12 January 2021

What proofs are you having regarding your employment?

May use RTI to get information.

Guest (Expert) 12 January 2021

RTI Act under Sections 8 and 9 exempts certain categories of information from disclosures. The information of the Private Companies could be obtained from its Regulators. -- Posted for the benefit of Rajendra K Goyal

K Rajasekharan
(Expert) 13 January 2021

The institution is not giving you experience certificate as it is improper or illegal on their part to engage a person on temporary service for such a long period of 17 years. No temporary employee can be appointed for more than 180 days. Appointing a temporary hand for more than one spell of 180 days is also another illegality.

These are issues dealt with by constitutional benches of the Supreme Court more than one occasion but still such issues are coming up.

Now such an issue is going on in Kerala. The government is making many temporary employees having 10 years experience permanent which is an unconstitutional act as per a constitutional bench judgement in Secretary, State Of Karnataka & Ors v Umadevi & Others.

The institute may be avoiding issue of the experience certificate for 17 years for a daily paid worker knowing the legal tangles it may create.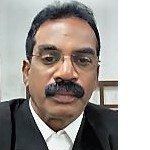 T. Kalaiselvan, Advocate
(Expert) 09 June 2021

The temporary employees on the basis of daily wages are not permanent employees, hence the organisation cannot issue a experience certificate to the concerned daily wager.
---