Law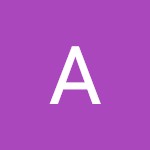 ANASUA RAY KARMAKAR
(Querist) 05 May 2020 This query is : Resolved

I, Anasua Ray Karmakar, is presently working in an organization. In addition to that, I am also pursuing Executive Management Programs. Hopefully, the course will get completed by March, 2021. After that, I want to pursue law. As I am a working professional, I want evening law classes so that I can attain the classes and class related activities. Please let me know the name of the colleges that offers evening classes.

Archit Uniyal
(Expert) 05 May 2020

Hi,

Until December 2016, there were law colleges that offered evening law programmes to students. However, they rescheduled their timings after the Bar Council of India sent a notice to them citing that the evening classes run by the law colleges were violating the Legal Education Rules. It also said, "Students who pursue evening programme are not entitled to pursue a law career.

The Bar Council of India (BCI) also asked the Delhi University to shutdown colleges offering law courses in evening shifts, saying such programmes does not ensure proper quality of legal education.

According to a provision in the Bar Council of India Rules of Legal Education - General timing for conduction of courses in Academic Building: Classes may be conducted between 8 a.m. to 7 p.m. in an Institution, which is not fully residential.

So you might have to reconsider your choices and preferences because there will be hardly any colleges offering evening law courses and even if they do, the degree will be of no use as it is not recognized by the Bar Council of India.


I hope this solves your query.

Regards,
Archit

Raj Kumar Makkad
(Expert) 05 May 2020

You have rightly been advised by Uniyal. In addition to that i suggest you to take long leave from your department and persue law study by joining a regular college.

Rajendra K Goyal
(Expert) 06 May 2020

Well advised, agree with the expert.

P. Venu
(Expert) 06 May 2020

Many of the Law Colleges commence classes early morning. It could be that you caan join such a college and pursue the course as well perform your job. In fact, I had done LLB in such a college.

Dr J C Vashista
(Expert) 07 May 2020

There are many colleges affiliated with Universities which manage attendance of such candidates, remaining is the issue of completing course of studies, which you will have to do, no escape. Find out such college nearby to you.

Raj Kumar Makkad
(Expert) 08 May 2020

I do agree with the advice of NJS to the extent that we should not advise illegal means to the querists because we all are lawyers and are expected to provide only legal advice and not illegal.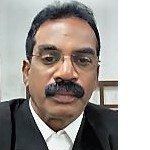 T. Kalaiselvan, Advocate
(Expert) 09 May 2020

The Bar council of India discourages part time/evening LL.B courses.
At present this evening LLB degree is not considered for practicing as a lawyer in any court of law.
The BCI has prohibited those who have obtained a LLB degree through evening course from practicing as a lawyer.
It do not means that there are no colleges or universities providing LLB degree through evening courses of studies.
Universities Offering 3 Year LLB via Evening Class in India
National Law Institute University, Bhopal.
Symbiosis Law School, Pune.
Law College, Pune.
Government Law College, Mumbai.
Gujarat National Law University, Gandhinagar.
NLSIU, Bangalore.
NUJS, Kolkata.
National Law University, Delhi.
nalsar UNIVERSITY OF LAW,HYDERABAD,
Campus law center, Delhi university, Delhi,
KIIT law school,
Faculty of law, Mumbai University, Mumbai,
army Institute of law, Mohali,
Dept of law, Panjab University, Chandigarh,
Amity law school, Delhi



Guest (Expert) 15 May 2020

" Never be afraid to raise your voice for Honesty ,, the Truth and the Compassion against Injustice and LYING and Greed. If people over the world would do this , It would change the Earth. ----William Faulkner.
---