Society formation & conveyance deed

Jayesh
(Querist) 11 February 2020 This query is : Resolved

Hi Experts,

I reside in Thane district (Dombivli KDMC jurisdiction).

I have purchased flat in 2011. All 60 flats in society are sold and occupied. Still developer has not formed society and done conveyance deed.

When asked he points out to clause in Sales deed (agreement) which says he will form society post construction of second building on same land. And this building is still under construction.

Can you help me to understand if such clause in agreement can allow developer to bypass law of land? Which says society should be formed after selling some percentage of flats.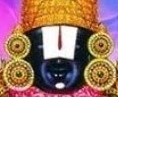 kavksatyanarayana
(Expert) 11 February 2020

for first building he shall form a Society. Discuss in amicably. otherwise report to the Dy. Registrar of cooperative Housing societies of your district.

Raj Kumar Makkad
(Expert) 11 February 2020

The illegal clause inserted in the agreement cannot frustrate the law of land as such promoter is bound to form society and handover the possession of the entire building to the society as per law. Issue notice to him failing which approach Registrar of Societies.

Dr J C Vashista
(Expert) 12 February 2020

Approach District/ State Registrar of Societies through a local prudent lawyer.

Hemant Agarwal
(Expert) 13 February 2020

INTROSPECT ON THIS:
1. IF the Property "layout plan" is one single "UNDIVIDED" (and non-partitioned plot), THEN you become legally bound by the flat purchase agreement clauses that mandates one single Society in the undivided layout plan.

2. Further you CANNOT demand "conveyance" of the "undivided plot", since there would be multiple buildings in the said "undivided plot" and it is possible that a Federation of 5 Societies may have to be registered and hence conveyance would be in name of Federation and not in name of individual Societies.

3. HOWEVER, you can circumvent all the above, by filing Society Registration papers with the ward Coop. Registrar, for registering the Society on "non-cooperation by builder", by following due procedures of law. However, this will be start of your troubles as far as common amenities (approach road, water lines, electricity transformers etc....) are concerned and the biggest problem would be the Conveyance of the undivided plot, in a single layout plan.

Keep Smiling .... Hemant Agarwal
VISIT: www.chshelpforum.com


Jayesh
(Querist) 14 February 2020

Thanks for your guidance.
No other member from 60 members are interested in formation of society as administration work will have to be managed.
But I understand importance of conveyance deed.
Is there a way in which I alone can push society formation and conveyance deed?

Hemant Agarwal
(Expert) 14 February 2020

1. YES .... you alone can also initiate prosecution in the local Consumer Court, against the Builder, for the needful, means specific performance under MOFA & RERA parameters.

Keep Smiling .... Hemant Agarwal
VISIT: www.chshelpforum.com

Raj Kumar Makkad
(Expert) 14 February 2020

You alone cannot initiate the formation of the society as minimum 7 members are required for that purpose. You can initiate convincing all other property holders of your premises.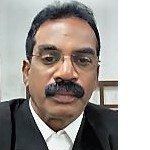 T. Kalaiselvan, Advocate
(Expert) 21 February 2020

If the builder is refusing to form a society, then the members can join together and form an association on their own by selecting or electing the office bearers.
a Co-operative Society can be formed even if the builder does not co-operative. In such a situation a notice should be issued to the builder. A copy of such notice has also to be sent to the Dy Registrar
. ... However societies can be formed with less than ten members after obtaining the permission from the Competent Authority.

---