Decree of divorce on mutual consent without 13b(2)

Querist : Anonymous (Querist) 14 December 2019 This query is : Resolved

If any spouse is staying overseas and could just filed first motion after hardship from employer and coming over with a belief that the other party living over here shall repond as he was chasing since 11 months for filing divorce on mutual consent on certain agreed terms and condition and payment of almony but after filing 1st motion if he or she apprend that other spouse living over here shall not turn up during second motion as he wants to take revenge and the spouse living abroad comes over and report the court on the date of filing of second motion alone then what would be the outcome?, whether justice shall be done by the honourable court considering the hardship and mental agony of the spouse living abroad separately since three years after cruelty she faced from her husband and there is no chance of re-union.
Pl advice the way out

K Rajasekharan
(Expert) 15 December 2019

In a mutual consent divorce, both parties should attend the court to reaffim their resolve to end up their marriage, without which no court can allow divorce.

The court cannot do anything else in regard to the binding proeedural requirement in consented divorce, even if the court is of the view that there is some element of injustice in not allowing divorce.

But the party can file a contested divorce petition in the court and get divorce if there are genuine grounds.


Raj Kumar Makkad
(Expert) 15 December 2019

Mutual means mutual on behalf of both the parties with their free will. If either of the parties do not come on the second motion willfully or due to any other reasons, the court is bound to dismiss the petition on that ground unless any representation is made on behalf of the absenting party showing reasonable cause of his absence. This absence shall be treated as a cruelty and the party which attended the court as per its direction, shall be free to file petition seeking divorce on the basis of cruelty.

Dr J C Vashista
(Expert) 26 December 2019

Is it not a hypothetical query Mr./Ms Anonymous ??
What is your concern / locus standi in the case(s) ??
If there is some truth in the story, let the parties have faith in their respective lawyer(s) who is/are well aware of the facts and circumstances of the case, able competent and intelligent enough to solve the problem without poking your nose.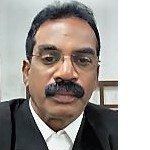 T. Kalaiselvan, Advocate
(Expert) 31 December 2019

If by chance the other spouse is not appearing before the court on the date of second motion to confirm the decision of mutual consent divorce and the court is not granting anymore time or extend the time anymore then the court may dismiss the petition.
In that case the aggrieved party can file a contested divorce on the grounds of cruelty by pleading this reason also one of the grounds for cruelty besides other grounds of cruelty.
---