Appeal on rejection of firms registration

RADHA KRISHNA REDDY DEVAGIRI
(Querist) 26 November 2019 This query is : Resolved

Dear Professionals,
We submitted an application for registration of partnership firm at Anbdhra Pradesh.The registrar of firms rejected the application for registration by showing few causes, which are not relevant as per the Indian Partnership Act 1932

We decided to go for appeal. But we did not find the facility in the website. Can you please suggest the address and email ID of the authorities to whom we have to submit appeal againt the rejection of partnership firm registration.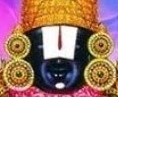 kavksatyanarayana
(Expert) 26 November 2019

You can file appeal before the Registrar of Firms by Registered Post and that appeal is rejected then you have to file to the Commissioner & Inspector General, Registration and Stamps, A.P., Edpugallu, Krishna Dist. the mail id to my best is igrs.ap.gov.in or mail.igrs.ap.gov.in

Sb Karma
(Expert) 26 November 2019

Please state grounds on which it has been rejected,may be it is valid.
And if it is not valid then contact following....

Registrar of Companies,
(Andhra Pradesh)
Ministry of Corporate Affairs
3-5-398,
Kendriya Sadan,
2nd Floor,
Sultan Bazar,
Koti, Hyderabad - 500095
SHRI SHASHI RAJ DARA
DEPUTY REGISTRAR OF COMPANIES
Phone : 040 – 24656114
Fax : 040-24652807

RADHA KRISHNA REDDY DEVAGIRI
(Querist) 26 November 2019

Registrar of firms rejection grounds -
Door number not mentioned in the deed - our rental deed registered with sub-registrar with survey number.
Nature of business not matching with firm name - Our firm name ends with Automotives and we mentioned as Retail Trade in our deed. If the firm name ends with enterprises or Traders or Agencies, what will be the position
Can we go appeal against this!!!!!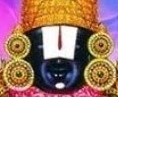 kavksatyanarayana
(Expert) 26 November 2019

You shall rectify the omissions/mistakes what they noted and re-submit the same. they will do. best of luck.

Dr J C Vashista
(Expert) 28 November 2019

You have already engaged an able, competent and intelligent lawyer to file an appeal before competent authority (also as advised by experts herein above) it is advisable to consult another local prudent lawyer with relevant case file for proper appreciation, guidance and proceeding, if you are not satisfied with his/her ability or performance.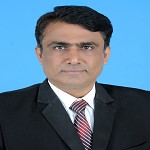 Sankaranarayanan
(Expert) 01 December 2019

i do endorse the suggestion pointed by Learned Friend Sri Kavstayanarayana.

krishna mohan
(Expert) 17 December 2019

You can always rectifying the error pointed out. If you have availed the services of any professionals they can help you better.

---