House constructed without approval of the drawing

Abhimanyu Bind
(Querist) 01 March 2019 This query is : Resolved

The local property dealer (here in Kutch, Gujarat) offered a 1BHK house to sale and took deposit 1% of total property value as booking amount immediatly (no paper work, paid through check), on later date it has been revealed that house had been constructed without approving the drawings from local development authority. The house situated in the society falls under Village Panchayat.
Kindly reply,
1) What can be the consequence of buying such property? (A good number of houses in the society has constructed or have extentions without approval of drawings)
2) Is it advisable to go with such deals?
3) Is there any option to get approval of drawing now? (Property is 1-2 year old.)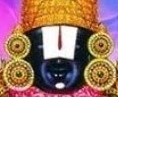 kavksatyanarayana
(Expert) 01 March 2019

It is not advisable to buy an unapproved flat. If any person buys an unapproved flat that his risk. In some states, the Panchayat Officials collect the fees for approval and for already constructed flats they collect fees with fine.
fConsult the Panchayat Secretary/EO/concerned office and ask the authorities how to get the approval for already constructed flats with fine.

Dr J C Vashista
(Expert) 02 March 2019

Majority of the construction in villages (through out India) do not require approval of drawings, check with Panchayat Secretary / area BDO.

Guest (Expert) 02 March 2019

Any construction whether in Villages or City would certainly need Approvals from concerned Authorities

Guest (Expert) 02 March 2019

Well and Correct Advise by Expert Mr.Kavksathyanarayana

Guest (Expert) 02 March 2019

Buying a property with out approval or seeking approval after buying it is up to you at your own risk.

Guest (Expert) 02 March 2019

Your query is somewhat strange that smells, as if it does not relate to any real problem.

By the way, what your audit rules say about dealing with such issues?

Further, can you clarify the following points also:

1) If interested to buy, why do you feel the need to buy a property in a village, when your audit office may be situated at the head quarter of a state?

2) When you know that no supporting documents are there, with what intention you want to buy such an unapproved property?


Abhimanyu Bind
(Querist) 02 March 2019

Thank you to all experts for putting their views.
Dhingra Sir,
Query is real. Property dealer took 5% (I mistakenly written 1% above) booking amount by pressurising us without revealing much details about the mentioned house property and we paid because we didn't want to loose the attractive deal (means property in budget and at desired location).
Here are the answers for your questions,
1) Mentioned society falls under village panchayat but well connected with city.
2) Only issue with property is, the house constructed is without approval of local development authority (as I've mentioned above a good number of houses/extensions are in that area without approval), else the plot is on the name of real owner (joint ownership, 2 house constructed on equal parts of single plot.)
The pure intention of going to buy such property is to help a close relatvie who falls under lower income group and cannot afford to pay much.
And the intention for asking query is to know if we can correct and get approvals now as we already have paid booking amount.
Thank you.


Guest (Expert) 02 March 2019

Property forming part of the urban villages is normally kept outside the normal development plans and regulations. Normally that is called lal dora area, which does not need building plans to be approved by the city's development authorities. You may better enquire from the development authority of the area whether such land does not fall within the development plans of the city.

However, sword of being unapproved properties do hang on these properties. But, at one or the other election occasions these unapproved colonies of urban villages get approved by the State Governments with the intention not to lose voters of those colonies for the ruling party. Of course they would demand development charges as a pre-condition to approve such properties.

So. risk taken sometimes prove to be a source of treasure in the shape of such properties and attract much higher price later on when some developed area gets located in vicinity of such colony.

---
You need to be the querist or approved LAWyersclub expert to take part in this query .