Bond for govt job doctor pursuing postgraduation

Khyati
(Querist) 01 December 2018 This query is : Resolved

Dear all, a govt job doctor gets post graduation on his own merit, without taking any reservation from the service quota and is not paid stipend by the government during his post graduation course. However to pursue the course the govt gets him to sign a bond for a three year service post PG or ten lakh RS in order to grant him study leave without pay. He does his pg and joins back. Is such a bond valid if the pg is not sponsored by the govt or is not obtained by using any govt job service quota and no stipend is given by the govt as opposed to those who do pg via the 60 percent seat reservation quota for govt job holders

Khyati
(Querist) 01 December 2018

Kindly note that the bond is signed but if now the doctor wants to resign the job after pg is done can the above said bond be contested in a court of law

Khyati
(Querist) 01 December 2018

Kindly note that the bond is signed but if now the doctor wants to resign the job after pg is done can the above said bond be contested in a court of law

Kumar Doab
(Expert) 01 December 2018

The PG course FEE in Govt medical colleges is subsidized.
This could be the reason for said Bond.

Do you have copy of advertisement, prospectus, applications, Bond etc ?
The Doctor's associations have contested many such matters pertaining to Bond and are properly informed and have the copies of judgments and Govt. notifications..and have lawyers on the panel!
What is their opinion?


Khyati
(Querist) 01 December 2018

The post graduation is done in a private medical College. Fees is not subsidized like in govt colleges. The exam is cleared in open merit without benefit of govt job quota. Generally people resign in such case n do pg. I think hardly any fills bond.

Dr J C Vashista
(Expert) 02 December 2018

Show the bond to a local lawyer for better appreciation of facts/documents and guidance.However, the terms and conditions of bond are valid and applicable in your case.


Kumar Doab
(Expert) 02 December 2018

Study leave without pay is granted, as per query.
So a reason exists.
Since the employee has signed by free will the employer can proceed to act per terms of said Bond.
Mere signature or denial cannot infringe rights of employee or employer to approach court.
Rest if matter reaches court of law court shall decide on merits.
Discuss the matter beforehand with associations and LOCAL counsels that have represented the associations and/or such matters.


There are many threads on similar query at LCI that you can search thru SEARCH option on left hand side of this web page..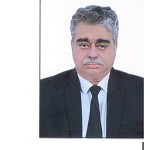 Sudhir Kumar, Advocate
(Expert) 03 December 2018

This forum cannot act as spokesperson of the employer.

Come with problem.

I tend to partially disagree with Mr Kumar Doab. Study leave (i) it is not without pay (ii) given if the employer (not employee) feels that the course is beneficial to the organisation (it is only discretion no guidelines) (iii) to permanent employtee (iv) employee has to undertake to serve fro three years after expiry of leave.

It isd not clear as to which bond the querist is talking about.
---
You need to be the querist or approved LAWyersclub expert to take part in this query .