Query regarding execution of money decree

Querist : Anonymous (Querist) 20 September 2018 This query is : Resolved

I AM A GOVT SERVANT AND MY MY APPEAL IN HONBLE DELHI HIGH COURT ADMITTED AT ITS OWN TURN. BUT EXECUTION COURT ADJ( DISTRICT) IN EXECUTION ISSUED A WARRANT OF ARREST UNDER ORDER 21 RULE 37 CPC THROUGH SHO CONCERNED, WITHOUT RECEIVING ANY KIND OF NOTICE REGARDING EXECUTION AND BEFORE THIS THE DEDUCTION FROM SALARY WAS DENIED BY THE EMPLOYER AS 2 DECREES ARE ALREADY BEING DEDUCTED
SO WHAT CAN I DO NOW, I MEAN I DONT WANT ARREST.
ACTUALLY ONE OF THE 2 DECREES THAT AE BEING DEDUCTED FROM SALARIES IS HAVING CONSIDERABLY LESS AMOUNT IF THERE IS NO OPTION LEFT THEN WHAT CAN I DO FOR EXAMPLE- PAYING ONE OF THE DECREE AND START SALARY DEDUCTION OF THE NEW ONE



SO WHAT CAN BE DONE THE BEST AS MY APPEAL IS ALREADY ADMITTED IN HON'BLE HIGH COURT.
AND I HAVE ALSO TO FILE OBJECTIONS..... PL SIR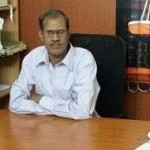 KISHAN DUTT RETD JUDGE
(Expert) 20 September 2018

Dear Sir,
Yours is not deliberate non payment of decretal amount and ask the Court to withdraw the warrant and submit undertaking under following provisions:
48A. Attachment of salary or allowances of private employees
(1) Where the property to be attached is the salary or allowances of an employee other than an employee to whom rule 48 applies, the Court, where the disbursing officer of the employee is within the local limits of the Court's jurisdiction, may order that the amount shall, subject to the provisions of section 60, be withheld from such salary or allowances either in one payment or by monthly instalments as the Court may direct; and upon notice of the order to such disbursing officer, such disbursing officer shall remit to the Court the amount due under the order, or the monthly instalments, as the case may be.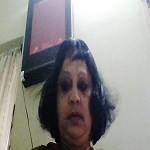 Ms.Usha Kapoor
(Expert) 21 September 2018

I agree with Mr.Kishan Dutt.

ashok kumar singh
(Expert) 21 September 2018

I agree with expert opinion....................
---
You need to be the querist or approved LAWyersclub expert to take part in this query .