Refund of rental security deposit

Prashant
(Querist) 30 March 2018 This query is : Resolved

Dear Sir,

I had taken a flat on Rent in Mangalore in July 2015. Rent agreed was Rs 16000/- p.m. with 10 months rent as deposit, and Landlord made agreement for 11 months with a clause that agreement can be renewed for further 11 months at mutually agreed rent at the time of renewal.

Rent continued @ Rs. 16000/- for 3 terms (almost 3 years) till now and the agreement is due for renewal now on 1st April 2018. On 23rd March 2018 Landlord informed me orally that Rent from 1st April is Rs.18000/- I informed him that any increase in rent this time is not acceptable to me as the Maintenance has been increased from 1250/- to 1,750/- couple of months back, which I need to pay. For which landlord said either you accept this rent or vacate.

I told him that I will vacate the flat by 3 months. But landlord is telling your agreement expires next week on 31st March, and if you continue to occupy beyond it, I will deduct double rent from your deposit. I told him I am asking reasonable time of 3 months to vacate. But he says that is not reasonable and my stay beyond 31st March is illegal and he has right to deduct double rent from my deposit.

I have already identified another flat yesterday but I am getting possession latest by June 15th, which I already conveyed to landlord, but he is not agreeing me to continue till 15th June.

I request you to kindly guide me what should I do to protect and get back my Deposit amount of Rs. 1,60,000/- when I vacate the flat on 15th June, if landlord does not refund the full amount, which is most likely.

Regards,

Prashant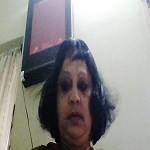 Ms.Usha Kapoor
(Expert) 30 March 2018

File your case in Mangalore Rent control court seeking the relief of stay of eviction by landlord till June 15 and also without the landlord deducting double rent from EMD an deposit rental arrears or rent if any in court to prove your bonafides.Also seek the relief of refund of your entire Security Deposit from the landlord.

Vijay Raj Mahajan
(Expert) 30 March 2018

Rs 1,60,000/- quite a big amount you have deposited with the landlord as security amount. Even if for next three months you refuse to pay him any rent, he will not return that amount after deducting the 3 months rent out of it.
Best course in such case is to agree for the increased rent for next 3 months and inform him now itself that after three months you will vacate the house and want the complete security amount in hand without any delay or take a post dated bank cheque from him for the amount to secure your payment.
As far moving the Rent Controller for stay for short period is not feasible solution as he will come forward with other issues and you'll be loosing both time and money in litigation.
Sometimes one get struck in a situation that he has to compromise to come out of it and so is your situation.


Guest (Expert) 30 March 2018

Normally paying 10 months advance for any Rental Premises in in Practice and mentioning it as Huge amount Lacks the Practical Experience.. It varies depending on the Land Lord some times it could be more also and some times it could be Lesser also. A querist approaching here should not be misguided by the ignorants

Guest (Expert) 30 March 2018

First place your humble pleading that you would vacate in July accepting his Rental increase and insist that he should pay atleast 75% of the Advance amount in June and balance on Vacating. Better to sort it out amicably.

Guest (Expert) 30 March 2018

Failing which there would be No Other Option Discuss with Advocate and Serve a Legal Notice regarding this

Dr J C Vashista
(Expert) 31 March 2018

Consult a local prudent lawyer for proper analyses, guidance and proceeding.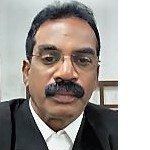 T. Kalaiselvan, Advocate
(Expert) 02 April 2018

Under the circumstances, you may send a communication to the landlord in writing sent by registered post stating that the current rental agreement expires with effect from 01st April, however owing to some personal and compassionate reasons, you request him to allow you to continue the tenancy for a period of another three months and you are ready and willing to pay a reasonably enhanced rent for this extended period.
This letter would enable you to initiate legal action in n future in case he is creating problem while refunding the security deposit.
Dont vacate the premises under any pressure till you are able to shift to new premises.
---
You need to be the querist or approved LAWyersclub expert to take part in this query .