Want refund from college

Harish M
(Querist) 03 February 2018 This query is : Resolved

Sir:
I want to file case on college.
Facts:
I joined 3 year BBM course. Paid fees plus donation total 4 lakhs. But classes did not start at all even after 6 months. I have complained to university in writing. But no reply from them.
College principal asking me to pay rest of fees if I want to continue or asking me to simply leave.
I have paid money by taking education loan.
So in this case which court to approach in order to get my money back.
I have enquired few people did researching in internet. I got information about consumer court. So I visited consumer court to see how things go about there.
I heard judge telling do you keep vakil to many people who were inside court hall.
Is keeping vakil necessary?
If not consumer court which other court to go and ask relief?
Under which section to file case and which court I should go, asking for refund of fees can anyone guide?
PS: Another problem is my markscards of 12th are with the college. If I do case, will they give my markscard back?
Please help.

Dr J C Vashista
(Expert) 04 February 2018

You can move your application u/s 12 of the Consumer Protection Act, 1986.
You may proceed as party in-person, however, no one can/ shall teach you each and every step required to be taken in the Court, wherein you will have no alternative but to seek professional services of a local prudent lawyer, in your own benefit/ interest.
There are number of judgments which a lawyer can research, interpret (for you) and submit to the Court to support your claim.

Harish M
(Querist) 13 April 2018

Sir,

I drafted my complaint and filed it in consumer forum. After nearly 6 dates now the opposite party which are the college and college secretary have appointed advocate and the advocate given copy to me making false allegations:
1. That I am characterless person.
2. That I line maar to teachers and girl classmates.
3. That I used to send whatsapp messages to teachers.
4. That I used to give miss calls to one of my classmates.
Thease are all false. And I don't know how to prove it. Judge has told me to file affidavit and reply to the version of the op 1 and 2.
In my prayer I have asked only,
1. Marks cards.
2. Fees to be given back to me which I paid to the op 1 and op 2.
3. Damages and compensation.
They are in one way doing character assassination of mine. So in this case what to do? Can you please guide me?


Guest (Expert) 14 April 2018

Totally unbelievable story with hypothetical assumptions!
Do you think that anyone can believe your story stating that the lawyer of opposite party would have declared you characterless in reply of case for refund of fee? By the way, what is the concern of your character with the refund of fee that the lawyer of other side would have tried to establish?


Dr J C Vashista
(Expert) 14 April 2018

Dear Mr. Harish,
1. If you please read my opinion and advise again, I have made amply clear wherein I have specified that you should seek professional services of a local lawyer because you ( a layman) can not find way out to the allegations levelled and trick played against you by opposite party, especially when they are represented by professional lawyer.
2. No one can teach you each step if you are appearing in person, therefore, it is reiterated to engage a local lawyer in your own benefit.
3.Do not get perturbed and swayed by such false and frivolous allegations, which are just to derail and detract you from main issue of refund of fees and just say that these are false allegations.
4. I would have helped you if you are located in Delhi.
Best wishes.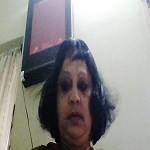 Ms.Usha Kapoor
(Expert) 14 April 2018

Mr. Vashista has clearly advised you.You can benefit from that.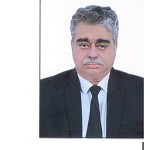 Sudhir Kumar, Advocate
(Expert) 14 April 2018

REPEATED

http://www.lawyersclubindia.com/experts/Character-assassination-in-consumer-court-reply-678326.asp
---
You need to be the querist or approved LAWyersclub expert to take part in this query .