Tenant problem

Querist : Anonymous (Querist) 01 January 2018 This query is : Resolved

Tenant has not paid rent several years.Land lord filed eviction suit last year .
After receiving summon , Tenant report a theft to police station.
Tenant , in his petition says that all payment receipt have been
theft.

My Question is
1)Will court consider such false claim as a valid claim ?
2)Can anyone claim anything was theft to police station without
document and such claim are legally valid ?
3)If the above answer is 'Yes' , please advice how to prove , their
claim is false ?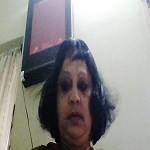 Ms.Usha Kapoor
(Expert) 02 January 2018

Did the tenant register an FIR regarding theft of property in his house along with crucial documentary evidence regarding payment of rent or If theft is happened in his his house any of his neighbors house also theft must have happened.. If you/l;landlord stay in the same premises theft must have happened in his house also. The court will conduct a preliminary inquiry into this s theft incident and may report it is false.Th onus is upon the tenant to prove that there was a theft in his house owing to which all rent receipts have been stolen. It is not believable prima facie.You file eviction proceedings in court against the tenant on the ground of non payment of rent which has fallen in arrears.and get relief in the form of vacation of tenant.

Vijay Raj Mahajan
(Expert) 02 January 2018

The claim of theft of the rent receipts is absolutely made-up story to cover the claim of the landlord of non-payment of rent in eviction petition.
The rent receipts even if is believed to be stolen, the payment of rent can be confirmed by other means like bank account statement of the tenant.
The Rent Controller will definitely order for deposit of the pending rent in the court by the tenant or to be paid to the landlord, failing which the eviction order will be passed against the tenant.

Adv. Yogen Kakade
(Expert) 02 January 2018

No reply to anonymous query.

Guest (Expert) 02 January 2018

The query has been adequately handled by Ms. Kapoor & Mr. Mahajan.
In my view, the tenant is not a bona fide person.
Nothing more to add...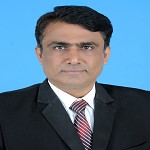 Sankaranarayanan
(Expert) 02 January 2018

A.....Q no reply , come with identity

Kumar Doab
(Expert) 02 January 2018

AQ………………….so NO reply…………

Kumar Doab
(Expert) 02 January 2018

Pls post with your ID and you can get many replies…..

Querist : Anonymous (Querist) 03 January 2018

Thank you Ms.Usha Kapoor.
Thank you Vijay Raj Mahajan.
Thank you JAHANGIR
---
You need to be the querist or approved LAWyersclub expert to take part in this query .