TEMPORARY EMPLOYEE

kshitij
(Querist) 18 November 2017 This query is : Resolved

How long can an employee be a contractual employee ??

Guest (Expert) 18 November 2017

Please check terms & conditions of your employment.


Rajendra K Goyal
(Expert) 18 November 2017

Academic query.

State material facts of the problem if any.

How are you concerned / related with the query?

Looks like examination question.


kshitij
(Querist) 18 November 2017

I AM WORKING IN A BPO ON THIRD PARTY PAYROLL AND PERFORMING WELL FOR LAST 1 YEAR BUT BPO CHANGE THIRD PARTY AFTER EVERY 2 YEARS AND HIRED ANOTHER THIRD PARTY AND INFORMED US BECAUSE THEY DON'T WANT TO INCREASE OUR SALARY IS IT LEGAL ?? ON THE OTHER HAND PERMANENT EMPLOYEE GETTING ANNUAL HIKE EVERY YEAR BUT OUR WORK IS NOT SO SIMILAR WE ARE TRANSFER AGENT AND THEY ARE COLLECTORS (U.S. CREDIT CARD COLLECTION). WE JUST VERIFY CONSUMER AND THEY TAKE PAYMENT.

R.Ramachandran
(Expert) 18 November 2017

A contract employee will be a contract employee unless made permanent. If you are not willing to continue, nobody can compel you. But a contract employee cannot demand to be made permanent, especially in private organizations. Even Courts cannot compel the private organization to make the employee permanent.

kshitij
(Querist) 19 November 2017

Can a contractual employee cannot demand for increment if he / she performing so well continuosly for 1 year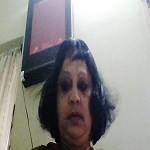 Ms.Usha Kapoor
(Expert) 19 November 2017

contract EMPLOYEE OF FIXED TERM AFTER THE TERM IS OVER THE MANAGEMENT MAY RENEW HIS TERM OR HIS TERM COMES TO END.
he Court went on to say that such a move is against the principles of the constitution and the philosophies it stands for, particularly 'the right to work' as enshrined in Article 41. "Therefore, if interpreted consistently with the spirit and philosophy of the Constitution, which it is permissible to do without doing violence to any rule, it follows that employees who are serving on the establishment for long spells and have the requisite qualifications for the job should not be thrown out but their services should be regularized as far as
possible".

PLEASE CLICK THE FOLLOWING LINK FOR AN ARTICLE ON THIS ISSUE.

https://blog.ipleaders.in/fixed-term-employment-contracts-in-india/


kshitij
(Querist) 19 November 2017

The bpo where i am working right now they give their contract to another third party after every 2 year. So for example if a person working over there for 2 year after that they change the third party ( we are getting salary by third party ) and they informed to that person now you are part of another vendor (third party ) they are doing this because they dont want to increase salary so is it legal as per indian law ?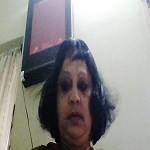 Ms.Usha Kapoor
(Expert) 19 November 2017

ACCORDING TO A RECENT supreme COURT DECISION TEMPORARY OR CONTRACT EMPLOYEES SHOULD GET EQUAL WAGES ON PAR WITH PERMANENT EMPLOYEES IN GOVT SECTOR. AND PRIVATE SECTOR.

f OR supreme COURT judgment ON THIS ISSUE YOU CLICK THE FOLLOWING LINK.

http://www.livelaw.in/equal-pay-equal-work-temporary-employees-well-sc-read-judgment/.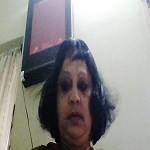 Ms.Usha Kapoor
(Expert) 19 November 2017

IF YOU APPRECIATE MY ABOVE ANSWERS PLEASE GIVE ME LIKES.

kshitij
(Querist) 19 November 2017

But mam permanent employees doing more work then us. We are transfer agents we have to call consumers verify them and transfer that call to collection ( U.S. CREDIT CARD COLLECTION ).

Dr J C Vashista
(Expert) 19 November 2017

I differ with the misconception of Ms. Usha Kapoor as ratio of judgment (supra) is not applicable in your case as the onus to prove that your work is same (not similar) as that of the permanent employee.

Operative para of the aforesaid judgement is as follows:--

"58. In view of the position expressed by us in the foregoing paragraph, we
have no hesitation in holding, that all the concerned temporary employees, in the
present bunch of cases, would be entitled to draw wages at the minimum of the
pay-scale (- at the lowest grade, in the regular pay-scale), extended to regular
employees, holding the same post."

Guest (Expert) 19 November 2017

An employee can remain temporary as long as the concerned organization does not feel the necessity to employ any type of staff on permanent basis.

I have also replied your question in the following thread:
http://www.lawyersclubindia.com/forum/details.asp?mod_id=156310&offset=0


---
You need to be the querist or approved LAWyersclub expert to take part in this query .