Sale dead is registered but GPA is not registered.

Alihd
(Querist) 25 August 2017 This query is : Resolved

Hi, I am looking at this property for purchase.

the present owner is living for more than 10 years, the documents are valid on his name.
1 issue in the documents is that when the present owner (Mr B) bought the property from the previous owner (Mr A), mr B registered the sale deed, but the GPA at the time was unregistered.

What would be the advise.


Rajendra K Goyal
(Expert) 25 August 2017

You are going to invest huge funds in property, it would be better to discuss in detail with some local lawyer after showing all related documents.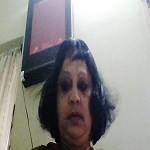 Ms.Usha Kapoor
(Expert) 26 August 2017

y
According too Supreme court in a recent decision It was further observed that a power of attorney cannot be construed as an instrument of transfer in regard to any right, title or interest in an immovable property. Instead, the power of attorney is creation of an agency, whereby the grantor authorises the grantee to perform the acts specified therein, on behalf of grantor and which, when executed, will be binding on the granter as if carried out by him or her. However, it was clarified that an attorney holder can execute a deed of conveyance in exercise of the power granted under the power of attorney and convey title on behalf of the granter power of attorney whether registered or not does not confer any right , title or interest in the land to the purchaser of property unless and until sale deed is executed.

Since the present owner purchased property /land through registered sale deed although through unregistered GPA if the sale deed is executed by the current owner at the time of purchase though unregistered GPA it doesn't affect his title to the land in question as the purchaser/current owner executed the registered sale deed as discussed above.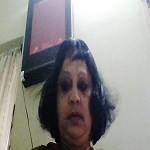 Ms.Usha Kapoor
(Expert) 26 August 2017

If you appreciate the above answer please click the like button.

Alihd
(Querist) 26 August 2017

Thank you ms usha kapoor, your response was very helpful. It shed a good amount of clarity regarding the legitimacy of the documents.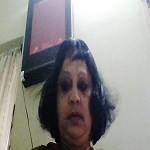 Ms.Usha Kapoor
(Expert) 26 August 2017

Since you seem to have appreciated my answer please click like button.

Guest (Expert) 26 August 2017

Don't go for that property about which there is any suspicion in your mind.


Dr J C Vashista
(Expert) 27 August 2017

The attorney do not enjoy title of the property i.e., POA is not owner therefore, he has not authority/legality over the property to be sold executing and registering a Sale Deed.

Dr J C Vashista
(Expert) 27 August 2017

Do not press any button in response to gratitude for the time and efforts of experts for the person "impersonating" to be expert, if you agree.

Advocate Bhartesh goyal

(Expert) 27 August 2017

I completely agree with expert Dr J.C.Vashista.

Alihd
(Querist) 01 November 2017

I am planing to buy a house from Mr. A.
Mr A was given GPA by Mr Y( made a layout). The GPA was noted at a notary and not registered with the registrar.
In 2004, Mr A made a registered sale dead on his wife's name.

My concern :
There is no date on the GPA,
The GPA is not registered with the registrar
Mr Y passed away in the year 2000. (sale dead by Mr A was done in 2004)

What is the expert opinion? Can the property be purchase?

Guest (Expert) 01 November 2017

Already Posted as a separate Query and attended also

Guest (Expert) 01 November 2017

Once the Executor of POA passes away the POA is Legally invalid and any transaction or registration after his demise are obviously criminal offence.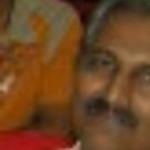 Bhaskaran Advocate
(Expert) 11 January 2019

GPA was valid upto 2012 so any transaction done is valid. GPA need not be registered. The holder of GPA before 2012 had a right to transfer his rights to another through a registered sale deed.
---
You need to be the querist or approved LAWyersclub expert to take part in this query .