Family

Querist : Anonymous (Querist) 28 July 2017 This query is : Resolved

We son mother father live together in house for 25 year.after son marriage.
Behaviour of father towards daughter in law and mother changes and very abusive and very problematic
In 2016 daughter in laws pregnant with the month of 9 and problems are very very high which is not tolerated by son and daughter in law so they decided at the stage of 9 month to change residence for the quality of life
At the same time mother is also not tolerate things so mother also decided to move with son and daughter in law at new place as the period of 9 month is so much critical
At the month of August son and daughter- in- law is gifted by newborn son. After 10 to 15 days of leaving residential home father called son and mother many times and say sorry and accept all mistakes
( Will be not able to explain all mistakes but biggest is that he doesn't wear any cloth when son is not in home)
For this conversation of saying sorry and accepting all mistakes son have all recording where he accept all things . he also admit that he is in pressure of grandfather.
After that phone call for the sake of relation mother went back to property with father
After going back mother think the relation of father and mother will be better and hassle free but tensions are more and more father acquire all gold all money from Mother some times father and grandfather beaten and threaten to kill son and her.
After that husband pressurized to sale residential home and move to grandfather place which is not accepted by mother as we have many complaints from many womens regarding grandfather
so mother denied to move
After denying father pressurise mother to move to another location so many problems and when things are not tolerated mother moved to son place.
Now we all son mother daughter in law and small child live together in another place.
Few days before we got to know that father and grandfather is going to sale our property where in 2014 son invested 2000000 rupees in same property also from starting 24 years mother invested so many money in that home where father is not able to invest and earn any single penny now we want to know following points
1. Mother share in property
2. Son share in property
3. Can we take stay on that property
4. Can we put any type of case against both of them where they give some problems to my wife and mother.
5. Can we get some share that we invested in home son invested 20lac and mother invested all money what she earn.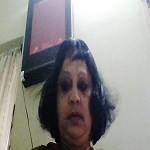 Ms.Usha Kapoor
(Expert) 29 July 2017

Is it ancestral property or self acquired property by your grand father?Unless partition takes place who is going to get how much.Unless your grand father writes a will or gift deed etc we don't know how much your father gets?It appears your grandfather acquired PROPERTY THROUGH SELF. SINCE IT IS HIS SELF ACQUIRED PROPERTY HE CAN DEAL WIH THAT PROPERTY IN nyway hw likes.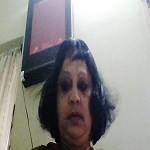 Ms.Usha Kapoor
(Expert) 29 July 2017

If you appreciate the above answer please click the like button.

Kumar Doab
(Expert) 29 July 2017

AQ……………………….is not replied…

Kumar Doab
(Expert) 29 July 2017

Pls post with your ID.

Guest (Expert) 29 July 2017

Though legally you do not hold rights still a stay could be obtained on the grounds of breach of trust as your investment is also involved.Consult and discuss with a local good senior civil side advocate

Rajendra K Goyal
(Expert) 29 July 2017

No reply to query from an author who is anonymous.

You can post the query in fresh thread with your identity and material facts.


Guest (Expert) 29 July 2017

All the rules would be invalid if not applicable to both the sides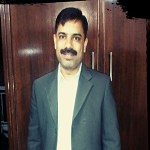 Advocate Suneel Moudgil
(Expert) 29 July 2017

no reply to anonymous query

Guest (Expert) 29 July 2017

Anonymous is not the person who had not given the name the real anonymous is who had not given their address and details in their Profile.Would be Obvious to the Right Person Others Excuse

Kumar Doab
(Expert) 29 July 2017

Post with your ID and you may get many replies.....................

Kumar Doab
(Expert) 30 July 2017

The self proclamations have not fetched anything in the past, are not fetching now and will not fetch in
future.....................


Kumar Doab
(Expert) 30 July 2017

Dear LCI querist,

Pls post with your ID...............

---
You need to be the querist or approved LAWyersclub expert to take part in this query .