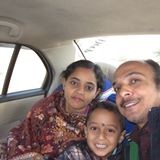 Ayan
(Querist) 06 July 2017 This query is : Resolved

Commercial Tenant and Landlord has a rent agreement on 2005.
After expiry of tenancy in 2006 , dispute occur and no rent paid
by tenant till date.
Tenant file a case in 2009 , Title suit claiming that
1)Court should declare him a bonafied tenant
2)Court should raised a permanent injunction against eviction.

After 2013 , nor tenant or Landlord appear the case .Still case is pending.
I am relative of landlord .Land lord is of 80 and goes several surgery and
old age disease.

Land lord is financially weak also.He appeal to district legal authority ,DLA
has approve his application.

My question is
1)Can we counter claim of eviction in the existing case ?
( Title suit for bonafied tenant)

2)In the above case , as tenant is not appearing 5 years ,
will it be a possible that , we will be plaintiff and tenant will defendant.
We will be able to ask next case date ?

3)We need to file a fresh eviction suit or the existing case can be used for eviction ?

4)The agreement was for 1 commercial shop.Tenant has forcefully occupied
another room and using as store room.Preventing tenant to enter the room.
What will be the best step to get back that room ? Another case , Criminal case
Please advice.