evidentiary value of electronic documents

Sangeeth
(Querist) 07 October 2009 This query is : Resolved

Dear Sir,
Please let me know the evidentiary value of electronic documents such as e mails and articles collected from the net.
Regards
Sangeeth

Shivasurya
(Expert) 07 October 2009

Dear Sangeeth, the electronic documents such as e mails and articles collected from the net are having evidentiary value and nowadays the courts are admitting those electronic documents as evidence subject to the geniuness of the documents. TheIndian Evidence Act and Information Technology Act gives explanations for the electronic documents.

n.k.sarin
(Expert) 07 October 2009

I agree with the opinion of shivasurya.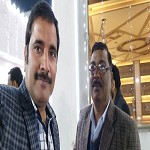 Sarvesh Kumar Sharma Advocate
(Expert) 07 October 2009

can be consider but not a conclusive proove.

Sachin Bhatia
(Expert) 07 October 2009

Agree with Mr. Shivasurya

Raj Kumar Makkad
(Expert) 08 October 2009

this is repeated quarry and earlier also all the experts answered the same as they r answering here and I am also one of them.

Sangeeth
(Querist) 08 October 2009

Dear Adv Shivasurya
Thank you for your valuable advice. expecting your service in future also
Regards
Sangeeth

J K Agrawal
(Expert) 10 October 2009

Dear friends
Pl suggest in which section these are admissible. I think these are not admissible under section 65A and B of Indian evidence Act and no other section is there make electronic record admissible in evidence. Please help to give an answer supported by exect provision of law.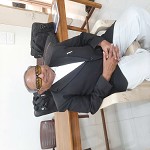 Adinath@Avinash Patil
(Expert) 11 October 2009

Dear Sangeeth and
J K Agrawal,
GO THROUGH THE SECTION 88A OF INDIAN EVIDENCE ACT YOU WILL GET YOUR ANSWER.

SECTION 88A-PRESUMPTION AS TO ELECTRONIC MESSAGES-
THE COURT MAY PRESUME THAT AN ELECTRONIC MESSAGE FORWADED BY THE ORIGINATOR THROUGH AN ELECTRONIC MAIL SERVER TO THE ADDRESSEE TO WHOM THE MESSAGE PURPORTS TO BE ADDRESSED CORRESPONDS WITH THE MESSAGE AS FED IN TO HIS COMPUTER FOR TRANSISSION; BUT THE COURT SHALL NOT MAKE ANY PRESSUMPTION AS TO THE PERSON BY WHOM SUCH MESSAGE WAS SENT.
EXPLANATION- FOR THE PURPOSE OF THIS SECTION, "ADDRESSEE" AND "ORIGINATOR" SHALL HAVE THE SAME MEANINGS RESPECTIVELY ASSIGNED TO THEM IN CLAUSES [B]AND[ZA] OF SUB SECTION[1]OF SECTION 2 OF INFORMATION TECHHNOLOGY ACT,2000.[21F 2000].

---
You need to be the querist or approved LAWyersclub expert to take part in this query .