creation of website/consumer complaint

vinod bansal
(Querist) 30 September 2009 This query is : Resolved

R/Members
A contract was effected in between me and a co. for creation of website of my institution for which total amount Rs. 30000/-was paid in advance but even after repeatred written /oral requests co. has not created/prepared/launched my webside & finally demanded Rs. 20000/-more for creation of website,now i have hired services of another co. which has prepared/launched my webside some day prior.Ultimately i filed a consumer complaint,which was dismissed as withdrawn by me bcoz presiding officer suggest me to file this complaint again with proper pleadings bcoz as per my complaint & facts website was for the commercial use,plz suggest me how i can amend my pleadings/complaint. plz guide.With Regards



PJANARDHANA REDDY
(Expert) 30 September 2009

YOUR PLEADINGS MUST BE IN SUCH A WAY BECAUSE OF DELAY AND DEFICIENCY OF SERVICE U HAVE UNDER GONE LOT OF MENTAL AGONY ALONG WITH BUSINESS LOSS U AND UR VALUABLE CUSTOMERS ,DEMANDING FURTHER AMOUNT ALSO BREACH OF TRUST AND CONTRACT ETC, FORCE TO APPROACH H'BLE FORUM .......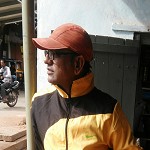 adv. rajeev ( rajoo )
(Expert) 01 October 2009

U could have filed suit for recovery of money, instead of consumer forum. YOu have told that ur case is dismissed because you have withdrawn the complaint.
Whether complaint is returned to you and whether it is passed an order giving liberty to file a fresh complaint?
From your pleading it shows that launching of website is for commercial purpose.
While filing a consumer complainant, we have to show the need i.e, the business is running to earn for the daily livlihood.
In your case " by launching the website to make the publicity of your institution , by the publicity complaiant can earn more for his dailiylivlihood ".
For commericial purpose anything is done consumer forum is not proper forum.
In my opinion you better go for suit for recovery of moeny.

Raj Kumar Makkad
(Expert) 01 October 2009

Your quarry has been raised for the third time without changing even a single word. Earlier times also your quarry was well replied and my opinion holds same. No change at all.

Sachin Bhatia
(Expert) 01 October 2009

Repeted query

vinod bansal
(Querist) 01 October 2009

Respected members
With due respect,query is not repeated,infact there is some new/subsequent facts in my new query thats why i posted it again for further expert opinion as per new facts.Any how thanks a lot 4 response & help.Regards
---
You need to be the querist or approved LAWyersclub expert to take part in this query .