regarding the deficiency in the service

PRAKASHCHANDRA MARU
(Querist) 23 May 2009 This query is : Resolved

HELLO ALL LEARNED ADV AND EXPERTS
A GUY PURCHASED DVD AFTER SOME TIME WITHIN THE LIMIT OF THE WARRANTY PERIOD BECAME OUT OF ORDER HE WENT FOR THE REPAIRING BUT AFTER THE PASSING A MONTH NOT REPAIRED NOT REPLACED BUT IGNORS CAN I LODGE COMPLAIN BEFORE THE CONSUMER COURT
IF YES ANY JUDGEMEMNT WHICH HELPS ON THE TIME OF PRIMARY HEARING
THANKS IN ADVANCD PSL HELP REGARDS JAY HIND


Guest (Expert) 23 May 2009

For deficiency of service, one can file complaint at Consumer Forum.

There is no need of mentioning case law in priliminary hearing. Once a complaint is admitted, notice will be served on the opposite party (some of the cases get settled at notice level itself).

First send a notice to the delinquent service provider.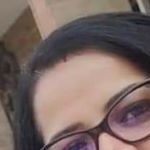 RAKHI BUDHIRAJA ADVOCATE
(Expert) 23 May 2009

plz tell me ur complaint was in writen or not. As u will have to produce the same with the consumer forum as evidence alongwith the other documents. Do u have warranty card or not? Plz. contact me at-9871158578/9711364956

M. PIRAVI PERUMAL
(Expert) 23 May 2009

You can file a consumer complaint for deficiency in service and you can get your DVD replaced with brand new one or you can get refund of the money paid by you and also compensation for mental agony. There is no need for any judgement this a pretty clear case. If you want there a numerous numerous judgements on every issue of CPR and CPJ on the subject. But before prefering a complaint go through the warranty clauses patiently which will certainly contain exclusion clause or limited warranty clause. You have to array the retailer from which you have purchased the DVD and the manufacturer of the DVD as opposite parties in the complaint.

K.C.Suresh
(Expert) 24 May 2009

You can file the complaint in CF

Swami Sadashiva Brahmendra Sar
(Expert) 24 May 2009

all replies are true and sufficient. you are required to produce reciepts ect and not the judgment.

SANJAY DIXIT
(Expert) 24 May 2009

In my opinion you should first send a legal notice to the company's office where you have given your DVD Player for repairing. Also send copies of legal notice to head/ zonal offices of the company in this regard as many such matters are resolved after the service of notices.
Option to file a complaint in Consumar Forum is always open.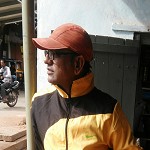 adv. rajeev ( rajoo )
(Expert) 24 May 2009

First u issue a notice thru., lawyer to the Dealer giving him a time to replace and refund of the DVD, if he didn't reply then file a consumer case.

Uma parameswaran
(Expert) 25 May 2009

Go through the warranty card and other booklets along with the purchase carefully and then take steps to send legal notice to the shop owner and to the company directly and also to the area manager or any officer in charge to the company in your area .After that you can move before the forum according to the reply .
---
You need to be the querist or approved LAWyersclub expert to take part in this query .