Company not returning FD amount

Guest (Querist) 11 April 2009 This query is : Resolved

Sir/Madam,
My unlce has invested in Snowcem Ltd company sum of Rs.20000 for FD scheme.Which was to be matured in year 2003.And company at the time of granting FD agreed in written to pay amount back at the date of maturity long with the interest rate pre decided.

But on date of maturity company only paid him the sum of Interest eligible at that time.And company did not paid him back their origional sum of Rs.20000 yet.

We are talking to companies from many years but company only respod us by saying that they are ready to pay back the FD deposit by giving only Rs.10000 and with condition that we are agreed to forgo our right on remaining Rs.10000.

The company has cheated to many other persons by the same.What should be done by my unlce?And how they can approach to the same case?

Thanks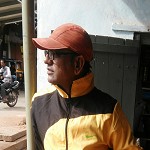 adv. rajeev ( rajoo )
(Expert) 11 April 2009

Dear Member,
U can file consumer complaint before the dist., consumer forum for deficiency of service. Non refund of FD amount by the co., amounts to deficiency of service. But ur uncle's FD amount is of 2003. To file a complaint limitation is 2 years, but u have a chance if u have any recent corresspondances with the co., regarding refund of FD amount, on the basis of those corresspndances u can file a complaint showing that ur complaint is within limitation period.

sanjay singh thakur
(Expert) 11 April 2009

Dear Pratik
As rightly suggested by Mr. Rajeev you better file a case before the District Consumer Forum for deficiency in service as well as unfair trade practice on the part of the Company. You have a very good case. Only problem that may arise is of Limitation hence you will have to furnish the proof of ongoing discussion with the Company coupled with their written reply.
Regards.
Prashant Kumar Jha
(Expert) 11 April 2009

i m agree with the opnion given by my ld friends. only the question is of limitation and if there is any relevant document regarding delay to move before hon'ble court that will help you in the application of condonation of delay and if delay is condoned ur case is bonafide.

M. PIRAVI PERUMAL
(Expert) 11 April 2009

I agree with the views of my friends.

Y V Vishweshwar Rao
(Expert) 13 April 2009

While agreeying with lrd Friends-
it is to be considered that the FDRs and amounts with Banks and Financial Institutions are in the nature of Trust. If it is pleaded , the limitaiton point can be suitably attended

A V Vishal
(Expert) 30 April 2009

No other views?



Guest (Querist) 13 May 2009

thanks you all for solving my query
i have send copy of each answer to him.
He is thinking to visit the company in personal
---
You need to be the querist or approved LAWyersclub expert to take part in this query .