Desertion by husband and stoped maintain the family both physically and financially

SUJAETHA ESHWARA
(Querist) 06 November 2014 This query is : Resolved

My husband a army officer deserted me and my grown up kids for a girl who is 15 yrs younger to him.Hestarted paying me to live and educate children by the support of higher officils . He is now 50 yrs and me 44 - daughter 19 and my son 16 yrs . he applied for a judicial separation in family court and now he got rejected by court as he could not give any proof on my cruelty. I won RC with verdict that my husband should come and join me in 7 days if not pay fine of 1000 per day in return . but he filed an appeal in high court and got stay on it after 2 months immediately stopped all finances . I filed maintanance now. My chilren wanted to go stay with him as its becoming difficult for to do everything . They gave a message and there is no reply . Last four months I am with out a penny.It is difficult to live with my meagre salary as a private contract teacher. What legal action can i take to make him realise that he is also responsible physically mentally and financially for childrens growth. He cannot escape from duties . Last two years he is enjoying with that lady inspite of all the problems .I am exhausted now But I dont want to give him divorce. He is taking it for granted that nobody could any thing .Pl help me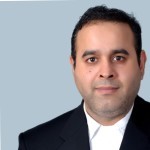 Kapil Chandna
(Expert) 07 November 2014

Dear,

Write a letter to its officials regarding this, then he will come and start to pay money.

Adv kapil chandna, 9899011450

Rajendra K Goyal
(Expert) 07 November 2014

You , your daughter , your son should file case for maintenance and prey for interim maintenance till final disposal of the case.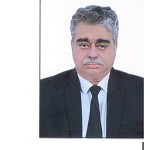 Sudhir Kumar, Advocate
(Expert) 07 November 2014

Since he is serving Army Officer and deserted his wife, there is no need to run after advocates to file maintenance suit.

Army has powers to deduct salary and remit to the Wife, without any court order.

Simply submit a complaint to:-

The Adjutant General
Army HQ, South Block,
New Delhi-110011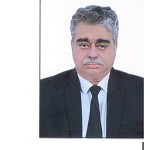 Sudhir Kumar, Advocate
(Expert) 07 November 2014

please elaborate what do you mean

"Last two years he is enjoying with that lady inspite of all the problems "

your sentence is vague. Come with facts.

malipeddi jaggarao
(Expert) 07 November 2014

Where are you living? Are you living in the same house of your husband? Do you have any proof that he is committing bigamy? Whether your accusations are based on reality and supported by evidence or they are imaginary? Have you raised this issue with him any time? What about the elders, common relatives and friends? You are not giving full facts. If you show only one side of the coin, ultimately you will loose. You say that your children are ready to go to their father. This is some what surprising. Whatever be the difficulties, children are more attached with mother and more so in the circumstances narrated by you. That means you not giving correct picture.

Have introspection and correct yourself if there is any problem. If you are right and believe that he is the problem, write to his authorities as advised by Mr.Sudhir Kumar. But be careful. It will harm your husband too badly, as the Army maintains strict discipline and he will be taken into task and ultimately he may even loose his job. Hence do not be hasty. Apply your cool mind to the crux of the problem and try to strike a reconciliation.

SUJAETHA ESHWARA
(Querist) 07 November 2014

Thank you sir for your reply. In 1993 my husband proposed and got my parents permission for marring me. We were posted in different stations. I am a graduate and my husband encouraged me to complete Bed in Goa, got distinction with two small kids. Started working with his motivation in West Bengal and now in Secunderabad. I supported him in all the financial and others social duties of the army. Never had any family or child's problem. In 2004 we got Hyd posting settled with kids in schools till 2007. He got Bangalore posting in mid session so he told me not to accompany him to Bangalore as my daughter was in 10th class. He never acted as a womanizer in my entire life. Before also he was in the field posting. So I agreed and planned to join him next year in 11th class. But he again convinced me that he applied for a Hyd posting to come back with the new appointment, which was true, so beloved even I did not like it as I was staying in civil accommodation with no facilities and help.Every year twice we went to Bangalore spent holidays , but i could see the change in him .getting irritated with children and problems. He was posted back to Hyd in 2011 sep , immediatly we shifted to our quarters which became a gods grace . Otherwise we three would have been dead. He confessed to my kids that he is in love with a unmarried girl who has problems with her brother in law and mother. so my husband wants to give her security because that girl is also loving him.After a series of incidents with shock I took my husband to a marriage coucelor and it was no use . He asked me to give divorce with mutual concent . He said that he will put my daughter in hostel after 12th,takes son with him to another posting . I should live my life alone.He harrased me and my children every day.But as we were in quarters, officers helped me and saved me at the same time. He says he feel sorry as he only concider me as a well wisher now in his e-mails . I have all the proofs but never thought of this situation . You are right about suspension thats why i did not complained till now . He wants to enjoy his life again now with new girl . My daughter was in 12th class preparing for boards.I am alone as my parents and inlaws both died long back and i am elder in my family. My husband is 50 yrs and me 44 yrs, daughter 19 and son 16 yrs now. He left us and started living with that girl fro 2012 feb with all the proofs . In 2012 june bought a new flat and both staying there. We begged him not to leave us and i thought of shattered and ready to give away everything he wants but my daughter didnot accepted and said that she will kill herself if i agree to him. Si I wrote to my authorities .then He declared that he was filing for divorce and look after us by paying little as 40000- 10000 (My part of loan for a flat which was on both the names But not letting me to takeover it till now which was completed in 2012) 30000. With great difficulty accepted and got daughters admission in engineering college in Hyd . He filed judicial separation in family court in 2012 now got the verdict on my favour for RC and rejected his plea. He filed another case of divorce in Rangareddy district court. Now he appealed for a stay in high court and after two months got interim stay on court verdict. After the verdict he stoped my maintenanc and every other connection. He was not talking to us from 2012 feb not even to my kids . Every one tried but he doesnt want kids or me but wants only divorce.After he stopped paying and blaming my children for not begging him , they thought and took a decision to go and live with him for few days as they see me exhausted and it's becoming difficult to manage my teenage son highly tempered and not accepting situations . He already consumed lizol . Then i decided to concentrate on my.... children and the cases and nothing else.Now my daughter is in 3rd year computer science and son in11th class MEC . I am not keeping well withdepression and work pressure and at home. Lastmonth filed maintenance and posted my verdict to Chief of army staff and southern command and my husbands DG and ADG. I dont know what will happen . How can a person doing crime in front of all the people and living . I am tired of writing so i wrote little. Now my son wants to stay with him positively, understanding all the responsibilities i am over burdend with. My divorce case in only in initial stage but he is not divorced to my children . Can he run away leaving all the responsibilities?. He is afraid now of my children who are more matured than him. To day they called him . He said that he does not want them in his life and asked why did we filed maintanance? I am sorry to write so much but to make it clear to every body . What are my childrens rights ?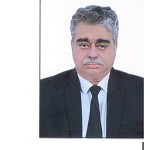 Sudhir Kumar, Advocate
(Expert) 08 November 2014

@ Mr Jaggaroa.

Mere if deserted wife seeks maintenance from Army (salary deduction) the Defence person is not liable for disciplinary action. However you are right when bigamy is reported disciplinary action may be there.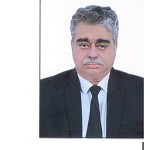 Sudhir Kumar, Advocate
(Expert) 08 November 2014

@ Sujathaw

not able to read long narrative.

Clearly say whether your husband is living in bigame/live in with another woman and whether you have evidence for the same.

SUJAETHA ESHWARA
(Querist) 08 November 2014

My husband is living in live in relationship with her last two years.
1. How do i proove if he has married?

2. What cases can i file for living in relationship before getting devorce and working as a defence officer.
3. I dont agree for divorce, How should I proceed.

4. He is telling every one that he will continue this with out marriage and have chilren also in near future.

5. He is refusing to meet or take responsibility of my children, then What should I do ? (He claimed that he is living alone in a single bedroom flat in his legal papers )

Pl , Answer my questions
Regards to all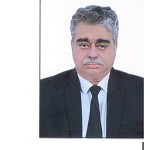 Sudhir Kumar, Advocate
(Expert) 08 November 2014

you have no proof of adultery.

also you do nto wantt any divorce.

it is in your interest that he remains in Army otherwise for maintenance you will hve to approach court.

So I reiterate;-

Army has powers to deduct salary and remit to the Wife, without any court order.

Simply submit a complaint to:-

The Adjutant General
Army HQ, South Block,
New Delhi-110011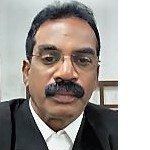 T. Kalaiselvan, Advocate
(Expert) 10 November 2014

Such an act of indiscipline will not be tolerated by Indian Army, you will get immediate solution to your problem should you approach the Army authorities with vigor and properly. Try to do that by petitioning his Commanding Officer citing the irregularities and his erratic behavior.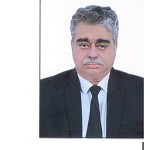 Sudhir Kumar, Advocate
(Expert) 11 November 2014

Not to Commanding Officer. The complaint should be addressed to either Army Chief or AG.
---
You need to be the querist or approved LAWyersclub expert to take part in this query .