Delaying in evidence

Athi Vishal HD
(Querist) 29 April 2018 This query is : Resolved

Sir
I'm facing 498a since 2013. Since 5 yrs there is no progress in case. Charge has been framed on 19.1.2016. evidence 1(mother in law) has called before 2yrs but till now she has not given her evidence. Every hearing she escaped the evidence by telling several unrelated reasons ,allegations agnst me by standing out of witnesses box. Surprisingly Judge also not objected act and never told her that " you must give evidence". Further in every hearing he asked me to settled the matter by giving compensation. But in laws demanded 40 to 6o lakhs. Wenver I want to tell anything Judge and my lawyer never allowed me to do so. They tell that till my evidence I should talk. I asked my lawyer to request the judge to drop her from evidence. But he says there is no provision to do so. Pl guide me what should I do next. What is procedure to change judge and lawyer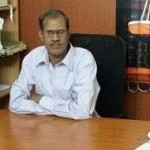 KISHAN DUTT RETD JUDGE
(Expert) 29 April 2018

Dear Sir,
High Courts have framed rules to dispose of cases within stipulated time depending upon the category of case. In the meanwhile you may approach the High Court for direction for early disposal. The relevant rules of Karnataka HC are as follows.. Similar are for other HCs
========================================================================================================
Karnataka Case Flow Management Rules
Similar Rules are framed by all the High Courts
the Karnataka High Court has launched the Case Flow Management system.

The Karnataka (Case Flow Management in Subordinate Courts) Rules 2005, as it is called, was gazetted by the State Government almost two years ago. Subsequently, the High Court framed the rules applicable to all suits and civil proceedings before the subordinate civil courts and tribunals.


It divides cases into four tracks.

Disposal in 9 months:

In Track 1 the High court has included suits on maintenance, child custody, appointment of guardians and wards, visiting rights, letters of administration, succession certificate, recovery of rent and permanent injunction. All cases under this category will have to be disposed of within nine months.

Disposal in 12 months:

In Track 2, cases on execution, divorce and ejectment will have to be disposed of within 12 months.


Disposal in 24 months:
Cases to be disposed in 24 months relate to partition, declaration, specific performance, possession, mandatory injunction, appeals, damages, easements, trade marks, copy rights, patents and intellectual property rights.

Disposal in 24 months:

Cases that are not in any of the three categories are included in the fourth category and they too have to be disposed of in 24 months. The presiding officer, however, has the right to dispose of the case earlier.

The rules prescribe a mandatory time limit for various court procedures such as issue of summons/notices. Proceedings shall indicate a maximum of 30 days for filing statement or objection from the date of service.

The procedures for IAs and interim orders and reference to mediation, conciliation or Lok Adalat, appointment of commissioners for recording of evidence, proceedings for perjury, adjournment and even first appeals have also been spelt out.
http://www.judicialreforms.in/forums/showthread.php?tid=63



Kumar Doab
(Expert) 29 April 2018

To change the Laywer; Simple IT is. Find a very able LOCAL senior counsel of unshakable repute and integrity specializing in Family matters and well versed with LOCAL applicable rules/laws and having successful track record…. and worth his/her salt and sign Vakalath after settling FEE and T&C (preferably in writing and under proper acknowledgment including change of lawyer) and your own counsel shall settle everything for you…………..
In case any FEE is pending for payment to current lawyer ; settle (under proper acknowledgment) and collect case file…


Kumar Doab
(Expert) 29 April 2018


Changing the Judge; Tricky matter….
Ask your very able counsel as already suggested above..and also about speedy disposal of the matter.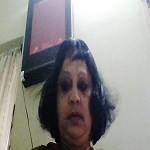 Ms.Usha Kapoor
(Expert) 30 April 2018

I agree with experts.

Dr J C Vashista
(Expert) 30 April 2018

Whether time schedule as explained by expert Mr. Kishan Dutt is being followed by either of the 24 High Courts or Supreme Court, there is big question mark?
Practically NO is the answer.
Change your lawyer if you have lost faith in him/her.
---
You need to be the querist or approved LAWyersclub expert to take part in this query .