Delay in filing the reply statement - reg.

Vasudevan
(Querist) 29 September 2021 This query is : Open

I am governed by CCS (Pension) Rules, 1971. My disbursement of pension was delayed for 3 years by my office due to their administrative lapses. I have filed for interest and compensation before the Central Administrative Tribunal, Chennai. The case was numbered and posted before the Registrar for completion of pleadings. On the scheduled date, the Registrar has informed that the Respondent has not filed the reply statement and therefore it was pending to place before the Member for further process. Nearly two years to be completed. But the Respondent has not filed the reply statement. My case was not listed for the last six months. How can I request the Tribunal to proceed further and declare Ex-parte for Respondent side. I am appearing as Party In-person Please guide me. Thanks in advance.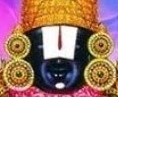 kavksatyanarayana
(Expert) 29 September 2021

What is the opinion of your own counsel? Ask him to file a petition to dispose of the case at the earliest.

Dr J C Vashista
(Expert) 30 September 2021

The member shall pass appropriate orders to the respondent giving them another (which may be last opportunity) to file reply/ counter to your OA.
Wait and watch.
However, your counsel is the best person to advise you, as s/he is well aware about facts and circumstances of the case, who is an able, competent and intelligent enough to satisfy you and proceed as required.

krishna mohan
(Expert) 30 September 2021

In the matter of pension there is a public portal for grievance and hence you can file online complaint apart from complaining to highest in the hierarchy if it relate to implementation of court order. But filing counter normally delayed to ensure delayed justice. Better will be talk to your counsel to press for timeline by CAT to file counter for timely justice.

Vasudevan
(Querist) 30 September 2021

Respected Learned Experts, Thank you very much in sparing your valuable knowledge and time on my query. I have already stated that I am appearing as party in-person before the bench. Hence I sought the help of this Hon'ble Forum for guidance. Once again thank you one and all.

Vasudevan
(Querist) 30 September 2021

I request the Learned Experts to clarify whether I can file MP before the Registrar court requesting to place before the Bench for early hearing.
---