Defamation and court fee.

Guru
(Querist) 09 January 2023 This query is : Open

dear sir , I think to appeal in the court for defamation case so may I know do I need to pay higher court fee for defamation case ? means in percentage of what we request for compensation ? Thank you.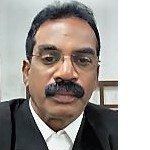 T. Kalaiselvan, Advocate
(Expert) 09 January 2023

You may have to pay the court fee in terms of the compensation you have claimed in the civil defamation suit, the applicable court fee can be enquired from your lawyer because court fee differs from one state to another.

Guru
(Querist) 09 January 2023

dear sir , for defmation case , is it compensation or justice to ask in term of loss ? thank you .
---