Criminal law

Maaanvi
(Querist) 04 February 2023 This query is : Resolved

In the village of Mylapore in Tamil Nadu there is an eminent businessman
turned politician Rahul Raghuvanshi. He has been elected to Tamil Nadu
assembly successfully 3 consecutive times. Rahul a management graduate
from Annamalai University was an active student in Youth Politics. He was The
President of Janata Morcha Youth wing and thereafter he joined Janata
Morcha, he held several posts within the party and at a young age of 31
became MLA. Rahul is a 2nd generation politician and son of renowned
industrialist Bhargav Raghuvanshi, Shri Raghav Raghuvanshi has been a 2
times MLA and 3 times MP from Mylapore constituency, he also held the
portfolio of Minister for Urban Development when Janata Morcha was in power
in 1987.Rahul Raghuvanshi being an Industrialist owned several factories
which had huge manpower and Trade unions with political affiliation. Rahul
after procuring a degree in management from Annamalai University chose to
pursue his family business, in the course of his business he had to grapple
with many problems relating to workforce such as absenteeism, low
productivity, and acrimonious disputes as the trade unions had differences
within themselves. A strike broke out in Mr. Raghuvanshi's factory on account
of denial of bonus and incentives. There was labour unrest, sloganeering and
chaos. The Trade Union Leader Babu Shankar was affiliated to Samaj
Saghatan the party which was in the opposition and arch rival of Janata
Morcha the Party in power.
Rahul Raghuvanshi was in a fix and catch 22 situation as the labourers
besieged the bunglow of Rahul Raghuvanshi at the behest of Babu Shankar on
account of political rivalry there was wide media coverage of the issue. On the
2nd February, 2012 situation was extremely turbulent hence the local police
imposed Section 144 of Cr.PC and also detained a few labourers U/S 151 of
Cr.PC. The detention of many labourers exceeded the prescribed time ordained
by Cr.PC. As Rahul Raghuvanshi used his clout and influence to suppress the
agitation, the family member of a worker filed a Habeas Corpus petition on 6th
February, 2012 Under Article 226 and 227 of Chennai High Court challenging
the detention of several workers and also claimed compensation. The Chennai
2
Bench consisting of Chief justice allowed the petition and gave relief to the
prayers of the petitioners and also awarded compensation. The Trade Union
leader Babu Shankar urged the leader of opposition in Tamil Nadu assembly to
broach a debate on Rahul Raghuvanshi's undue influence and causing loss to
poor labourers. This led to furor in the Assembly demanding resignation of
Rahul Raghuvanshi was the post of standing committee for Education and
Environment. Rahul Raghuvanshi did not relent. This lead to social unrest and
there were protest marches across the city, agitation which led to Gheraos and
Bandhs. The Home minister tried to control the situation with Rapid Action
Force and Local constabulary. In the course of this chaos Rahul Raghuvanshi
made a public speech at Tradulai Swamy stadium on 14th May 2012 in the
course of his speech he called the agitators of Samaj Sanghtans as 'wild
creatures' and urged the Janata Morcha workers to give a 'fitting reply' to the
protesters. This caused a furor and there was law and order problem which
resulted in casualties and damage to property. Rahul Raghuvanshi was held
responsible for whatever transpired and he was compelled to resign from the
committees he was part of and the portfolio he held. There was round the clock
coverage of the incidents of violence by the media. The opposition demanded an
inquiry of the incidents and insisted on setting up a commission. A
Commission was constituted in August, 2012 by the Ruling Party i.e Janata
Morcha under the auspices of retired judge, Justice Vishwanath to enquire and
investigate into this matter. The commission submitted its report before the
House on 17th August, 2013 of the incidents of February, 2012.There was
elections hence the commission report was debated fiercely then kept in
abeyance. Samaj Sanghatan captured Power and Muthuswamy Nair became
the Chief Minister in 21 December 2013 and the commission report was again
debated with disruptions in the House. The speech delivered by Rahul
Raghuvanshi was regarded as a hate speech causing enmity between two
communities hence he was booked under sec 153 A of IPC for which
Punishment in 3 years, after a lot of pandemonium the Commission report was
implemented on 31st December, 2013. The home minister demanded arrest of
Rahul Raghuvanshi and Rahul Raghuvanshi was arrested and produced before
magistrate on 11th January 2014. The magistrate took cognizance of the
3
complaint and convicted Rahul Raghu Vanshi for 3 years imprisonment. The
order was challenged in court of sessions/district court, in May, 2015 the order
was upheld and eventually it was challenged in Chennai High Court. The High
Court admitted the appeal and overruled conviction on 16th November, 2015 of
Rahul Raghuvanshi and found that lower courts made gross error in passing
such orders. State challenged the High Court order of acquittal in the Supreme
Court of India.
Issues
1) Is he said appeal maintainable in the Supreme Court?
2) Is the High court justified in setting aside the session court's order?
3) Does the case have anything pertaining to limitation act or has time barred
as per the relevant legal provisions?
4) Is sanction required for prosecution of Rahul Raghuvanshi as he is member
of state assembly?
5) Is the government bound by the findings of Justice Viswanathan commission
as regards its implementation or not?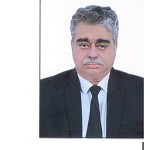 Sudhir Kumar, Advocate
(Expert) 30 March 2023

Experts giving free legal advise on their free time, using their own net connection and electricity are at times ot having time and energy to read long posts.

read hour long post.

Your query is regarding maintainability of appeal ins Apex court. the concrete view can be formed onlly on perusal of papers (expected to be about 10+ Kg).
---