Conditions in gift deed

Querist : Anonymous (Querist) 14 August 2021 This query is : Resolved

Dear Experts, Please let me know if below conditions in conditional gift deed (to grandson) is appropriate and valid for immovable property in Thane, Maharashtra.
" Simultaneously with the execution of the gift deed, vacant and peaceful possession of the Schedule Property is handed over by the Donor to the Donee on the spot under the following conditions, hereafter referred as Conditions of Gift Deed, which are to be observed by Donor and Donee : (a) Donor is rightful to receive the rents from the property throughout his life. (b) Donor has right to reside in the Schedule Property throughout his life. (c) Donee, after death of the Donor, is entitled to transfer the Schedule Property as he (Donee) likes, and shall produce the death certificate of Donor to get the Schedule Property transferred in his name in support of this deed."


Advocate Bhartesh goyal
(Expert) 14 August 2021

Gift deed can be conditional but it will be valid and lawful when gift is made by donor title of property should be transferred to donee immediately otherwise it will be treated will.

Querist : Anonymous (Querist) 14 August 2021

Thank you Advocate Goyal for prompt reply. Please let me know if your objections are on all three points a, b and c or only on c (transfer). Regarding a & b, please be informed that I have seen following gift deeds having those two points: Donor has right to reside (SEHDEV SINGH VERMA versus J P S VERMA & ANR.a ) and Donor has right to collect rent for life (Case Naramadaben Maganlal Thakker v. Pranjivandas Maganlal Thakker..).
Request you to suggest your objection point. Thank you.

Advocate Bhartesh goyal
(Expert) 14 August 2021

Donor can impose condition no ( a ) and ( b ) but if if he impose the condition no ( c ) then certainly nature of document will be changed and the document will be treated as will.For a valid gift donor has to immediately handover
Possession of property and transfer title of property to donee whereas in will title passes after death of executor of document.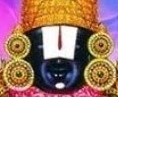 kavksatyanarayana
(Expert) 14 August 2021

I can say that all the conditions mentioned in the Gift Deed by the Donor are valid. The document should be treated as only a Gift with reserving the life interest of the Donor. So it is a valid document.

Dr J C Vashista
(Expert) 15 August 2021

Very well analysed, opined and advised by experts, I agree.
Generally any gift is "unconditional" however, the donor may put certain conditions and handover / transfer subject property in the name of donee.
However, it is the option of donee (after acceptance of gift) to accede to the condition or ignore, which can not be challenged.

Querist : Anonymous (Querist) 15 August 2021

Thank you Dr. J C Vashista for your reply. If I understand you correctly, this conditional gift deed can contain all three conditions a, b and c. Request your kind confirmation. Thank you.

K Rajasekharan
(Expert) 15 August 2021

The third condition C (as I understood it) cannot be included in a Gift Deed.

The reason is that a Gift is something you, as a Donor, hand over or transfer to a Donee, when you are alive.
In the case of a gift, the acceptance of the property by the Donee must take place during the life time of the Donor.

If you don't transfer the property when you are alive, and keep it with you, without allowing the Donee to accept it, till the time of your death, the Gift Deed will automatically become void, at the moment you die.

When you write the condition C, you make it clear by the Deed itself that you are keeping the property with you, without the intention of transferring it before you die, and you intend to transfer it only after your death. Then the Deed can be treated only as a Will but not as a Gift Deed.

This is what the Section 122 of the Transfer of Property Act,1882 states in unambiguous terms.



P. Venu
(Expert) 15 August 2021

What is the context for annexing the conditions?
---