College not giving my certificates

Querist : Anonymous (Querist) 21 June 2022 This query is : Resolved

Myself G C ARUN KUMAR, completed my M.tech and worked as Assistant professor in Engineering college we're i completed my B.tech..i am old student served for 2 years.due to my health issue I relieved from college after completing all my formalities...but they are not giving my original certificates...i submitted medical certificate also....plse give me suggestions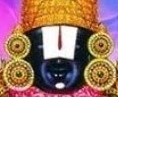 kavksatyanarayana
(Expert) 21 June 2022

No legal elements are involved in your query. Ask the authorities of the college the reasons for not giving the certificates through RTI.

Querist : Anonymous (Querist) 21 June 2022

I asked sir but they are not responding..they said we will give in two days we only call u to take your certificates like that we waited upto 10 days...if we caled also they are not lifting call

Pradipta Nath
(Expert) 22 June 2022

Serve the college a legal notice. Thereafter file case for proper delivery of your degrees.

Advocate Bhartesh goyal
(Expert) 22 June 2022

Since you have been relieved from your duty ( job ) by college so they had to return your documents immediately.
Withholding your original documents by college amounts their deficiency in services.Issue a legal notice to college in this regard and if notice is not complied with then file complaint before District Consumer Commission.

P. Venu
(Expert) 28 June 2022

Not only a deficiency, withholding the original certificates amounts to the criminal offence. You may issue legal notice, already suggest.

You also have the option to seek intervention of the SP of the District.
---