Co owner through gift deed

Tushar Sharma
(Querist) 02 October 2021 This query is : Resolved

Dear All,


Please Guide me,

Suppose Flat owner is mother and she want her son to be co owner of the property.
Can the transfer be done through gift deed.
is this transfer can be legally valid.
after gift deed shall they need to again make new registration process which cost around 3 to 4 percent of market value?


Thanks
Regards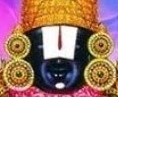 kavksatyanarayana
(Expert) 02 October 2021

If the mother wants to add her son as a co-owner of the property, she can gift 1/2 share to her son the gift deed shall be registered as Sub Registrar's office concerned. The Stamp duty varies from one State to another State. And in most States, the stamp duty is reduced for gift deeds if given to family members. Family i.e. father, mother, son, daughter, brother, sister, etc. so consult in local SRO.

Dr J C Vashista
(Expert) 03 October 2021

Very well analysed, opined and advised by expert Mr. Kavksatyanarayana, I endorse and appreciate.
She may gift part of the property to her son. SHIRISH PAWAR, 7738990900
(Expert) 03 October 2021

Hello,

Yes mother can give half share in the property to his son. She can execute registered gift deed in favour of her son.

After registration of gift deed property will be co owned by mother and her son. There is no need to register another document.

K Rajasekharan
(Expert) 03 October 2021

A flat owner, the mother here, cannot make her son a co-owner of the whole flat, by giving a part of the flat to him. Such selling of fifty percent ownership of the flat is not known to law, it seems.

Such selling of a portion of property is possible only in case of a shared, jointly owned property. In such a jointly owned property, a joint owner can sell his share or ownership of ½ or 1/3 in the property to another person.

In this case, what the mother can give as gift is only a specified portion of the flat, say two rooms or so, with specific boundaries and with absolute rights to his son.

In short, an owner of a property cannot induct another person as a co-owner of his property by no means, it seems.

---