Co-operative

Querist : Anonymous (Querist) 13 September 2021 This query is : Resolved

Hello experts,

In JVPD scheme, a partnership firm has developed a property and all partners have got some flats in their shares as profit. one of the partners has sold all his flats to various purchasers. an association of occupants is formed by one of the partners of the firm who is also the residents but the same is not yet registered. The said partner has opened a bank account in the name of the association as a chairman to maintain the regular expenses. now the partner who has sold out all his flat has opened a new bank account in the name of the association in a capacity of a partner of the firm and demanding the money from the residents for maintaining the property. under the circumstances how the first partner can take the legal action against this person and stop his illegal acts.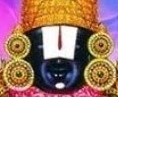 kavksatyanarayana
(Expert) 13 September 2021

Your query seems to be academic. Anyhow the partner who has sold his flats and formed an Association, how the other partners can stop him? And the partner who sold his flats opened a bank account in the name of the association. I think not in the capacity of a partner, his profession may be noted as a Partner. SHIRISH PAWAR, 7738990900
(Expert) 14 September 2021

Hello,

The partner who sold his flat cannot demand any money. Find out how he has opened a bank account and demanding money in the name of the association or partnership firm. Register a complaint in the local police station. Consult with local advocates and take legal action.

Querist : Anonymous (Querist) 14 September 2021

sir, I have approached few lawyers all have different opinion. One said to move before co-operative registrar, another said to move before the City civil court and the third one said to move before small cause court! I am confused that with whom I have to go?

P. Venu
(Expert) 14 September 2021

Admittedly, the said partner is no longer stakeholder. It is is for the residents who are members of the Association to take a stand and initiate steps. Their first step ought to be in getting the Association registered in accordance with the law.

Dr J C Vashista
(Expert) 14 September 2021

Mr. / Ms Anonymous,
The association has no legal status as it is neither a cooperative society registered with State Registrar Cooperative Societies nor an association / partnership but a private entity.

I agree with expert opinion and advise of Mr. Shishir Pawar, the person who has sold his share in the premises is an "Outsider" to the association (if any, which is otherwise non- existent).

Mr/ Ms Anonymous you have neither disclosed your identity nor locus standi.

It would be better to consult and engage a local prudent lawyer for appreciation of facts and circumstances, professional advise and necessary proceeding.
---